Toxic Asbestos Prolongs Reconstruction Of Art Cinema And Janáček Theatre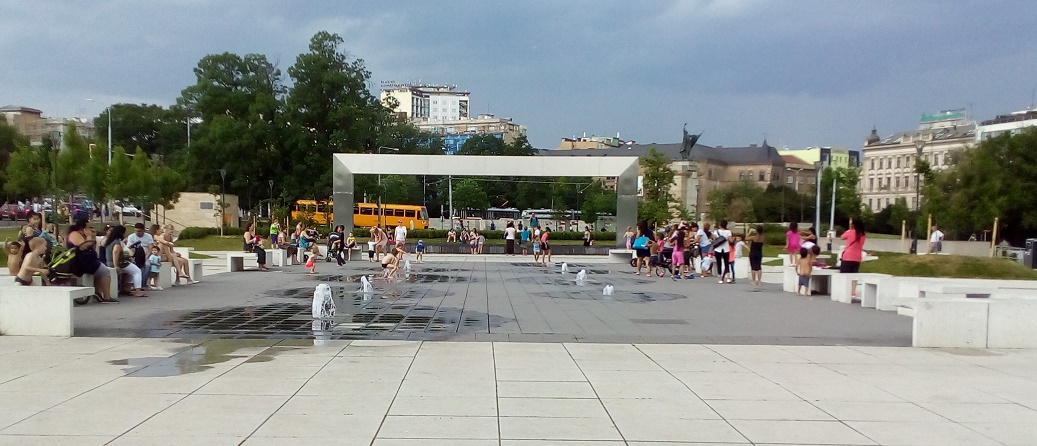 Refurbishment of these cultural hubs will be more expensive and their re-opening will be postponed at least for two months. The reason is toxic asbestos hidden in wiring and walls. Photo: Park in front of Janáček Theater @BrnoDaily
Brno, September 1 (BD) – During the last two centuries, dangerous asbestos had been massively installed in buildings all over the world because of its flame-retarding properties. As discovered lately, Brno with its cinema and theater was not an exception. Actually, it is not the mere presence of asbestos in premises which is life-threatening. It is rather the spread of dust arising from asbestos or materials containing asbestos. Asbestos and its installation has been prohibited in the Czech Republic since 2004.
Longer and more expensive reconstruction
Building workers have to adjust the entire reconstruction agenda since only professional asbestos removal companies are allowed to eliminate such materials. "If a natural or legal person does not get asbestos professionally removed, the fine of 1 million CZK can be imposed," spokesperson of The Czech Environmental Inspectorate Jana Jandová explains for Brněnský deník (Brno newspaper). The City has already decided which specialists will take care of asbestos in walls of Art Cinema. The company has 3 more months and 2,5 million CZK to get the job done.
Back "at home" only in 2018
According to Brněnský deník (Brno daily newspaper), the Theatre originally believed to kick off the season 2018 in refurbished premises. Nevertheless, asbestos has changed their plans and now the Janáček Theatre crew hopes for its quickest removal. However, Festival Janáček Brno should be staged "at home". In November 2018, the largest stage in Central Europe in Janáček Theatre should be already renovated to host, as usually, the 6th International Opera and Music Festival Janáček Brno 2018.
The original building in Cihlářska Street of Art Cinema will be available for screening movies only in 2018, too. Czech Television (Česká televize) reported that city authorities are currently looking for some spaces where to operate. During the summer, the former distillery in Pekařská Street has been serving as a temporary building of Art Cinema. Some events will take place there also in future and some movies will be screened at the Hall of Břetislav Bakala.
https://www.brnodaily.com/2017/09/02/breaking-news/toxic-asbestos-prolongs-reconstruction-of-art-cinema-and-janacek-theatre/
https://www.brnodaily.com/wp-content/uploads/2017/09/Park-Janacek-Theter-1024x440.jpg
https://www.brnodaily.com/wp-content/uploads/2017/09/Park-Janacek-Theter-150x65.jpg
News - Archived
Politics
Breaking News,Health,Politics,Security
Refurbishment of these cultural hubs will be more expensive and their re-opening will be postponed at least for two months. The reason is toxic asbestos hidden in wiring and walls. Photo: Park in front of Janáček Theater @BrnoDailyBrno, September 1 (BD) - During the last two centuries, dangerous asbestos had...
Zuzana Pápayová
Zuzana
Pápayová
zuzanazetqapapayova@gmail.com
Editor
Slovak expat in Brno; a philosopher by night and rebel by fate who is too eager to understand it all, yet too understanding to loot the mysterious magic of the world.
Brno Daily