Feel the heat of Hispanic culture in Brno – food, products, events and entertainment – Part 2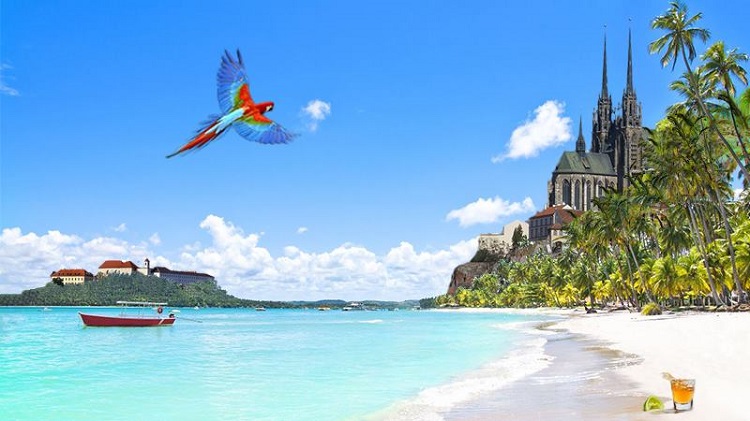 Find places and things to do in Brno that will expose you to the culture of Mexico, Colombia, Argentina, Venezuela and Cuba. Picture: Casadei Design
Brno, Feb 15 (BD) – In a previous article, Brno Daily provided you with pointers on where to find delicious Latin American food (namely, restaurants and food festivals) in Brno. In this edition, learn where the best places to buy foodstuffs and have a good time can be found!
Buy Latin American products in Brno
"A lot of products [used in Hispanic cuisine] can be found in Brno, but you have to know where and when."
At Tesco, you can find a few ingredients that should do the trick for daily cooking. There is a section dedicated to Mexican products that you might use and adapt to the cuisine of other countries. At Makro, you can purchase Argentinian beef, "dulce de leche", "alfajores" and "fernet branca". However, shopping at Makro requires a special membership card.
The Vietnamese market in Brno-Černovice is probably the most fulfilling option for Latin Americans. The market has an abundance of ingredients such as plantain, banana leaves, beans, sweet potato, coriander, and many other ingredients often used in Hispanic cuisine. (Address: Olomoucká 1193/61A)

Totumo Gallery (link) sells Colombian jewelry inspired by the diversity of South American nature and indigenous jewelry. This craftwork is created from tagua, totumo and gualanday (nuts and flowering plants that grow in South American countries).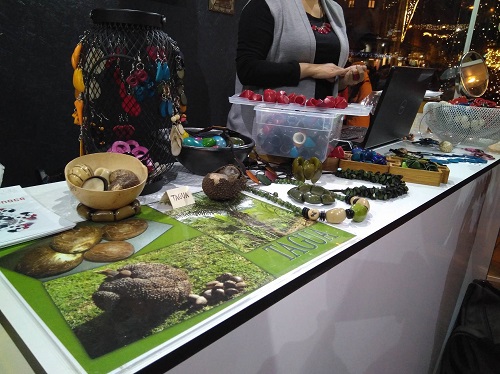 Buy products online
Finding physical stores in Brno to buy ingredients and other basic products for daily use can be challenging. For this reason, Brno Daily conducted some research on e-shops as well.
Mexicali Mercado (link) and Sabor de Mexico (link) import Mexican food products, so you will find everything that you are looking for.
Pampas Market (link) is specialized in Argentinian food products, but you can also find some Uruguayan, Chilean, and Mexican products. At Pampas Market, you can order meat, wines, and other gourmet products. Home delivery is available.
Alcoholic drinks – NejRum (link) focuses on selling a great selection of alcoholic drinks such as rum, beer, and brandy. You will find a wide range of rum from different Latin American countries such as Cuba, Guatemala, Peru, Mexico, Venezuela, and Colombia.
Desperate for a good coffee? Viajo Coffee (link) sells 100% Colombian coffee. In Brno, Viajo Coffee delivers their products in person, free of charge. The products can be also shipped.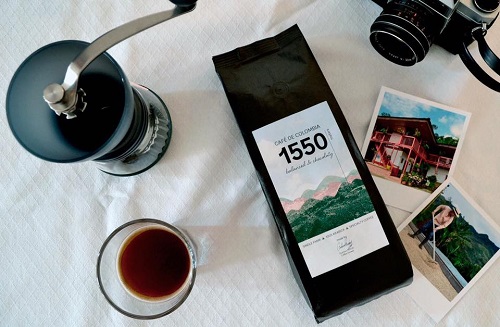 "Excellent coffee and great people working hard to make it that delicious! The only problem is that you get addicted to it!" the review of one satisfied client states. Orders are possible via their website or Facebook.
Online communities & websites
In Brno, there aren't many online communities dedicated to Latin Americans, so many Spanish speakers in Brno use the Facebook group, Español en Brno – Spanish in Brno – Španělština v Brně. In this group, you will also be informed of "Se habla español y se toma cerveza!" meetings. Facebook page here.
Argentinos en Brno (link) is a relatively small group that aims to keep all the Argentinians living in Brno in touch. This group does not organize regular meetings, but it is a great way to get to know other Argentinians and ask for recommendations and advice.
Entertainment in Brno
If you can't go to Cuba, Cuba will come to you! The website, Alma Cubana (link) will update you on Cuban events taking place in Brno as well as in other central and eastern European cities.
Latinoscz, Latinos in the Czech Republic  (link) informs Hispanics of cultural events all over the Czech Republic. Similar to Alma Cubana, Latinoscz also notifies members of upcoming Latino events in Brno.
Events – Music and dance play a very important role in Hispanic cultures. In Brno, it is actually not that difficult to find parties and places to dance to Latino music.
Vyhlidka Café (link) throws Latino parties every Thursday, with a lot of kizomba, bachata and salsa rhythms. There are also dance classes taking place at the cafe. Address: Nám. Svobody 17.

Take a look at the upcoming schedule of the all Latino dance events in Brno here.
… Dance – If you like to dance, there are many possibilities to learn salsa, bachata and other Latin rhythms in Brno.
Café & Restaurant Savoy organizes bachata and salsa dance classes. You can experience a variety of dances, a comfortable environment and delicious coffee and meals. More information here.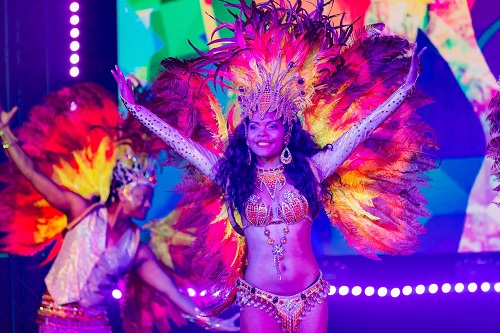 If you want to learn how to dance to Latino music here in Brno, you can learn with Venezuelan dance instructor, Zulay Fonseca (link), who teaches women's style samba, bachata and salsa.  At the moment, Zulay holds kizomba, samba and salsa courses at the Centrum tance (link). Address: Václavská 237/6.
Zulay also organizes events such as the Mega Open Latino Air, where everyone is welcome to come and dance to the sound of Latin music. You can join the free Latin dance workshops.

Dance Studio Stolarna (link) focuses on Brazilian, Caribbean, African, American and Classical European styles. Here, you can learn how to dance like a Latino, as the school offers salsa cubana, salsa linea, Argentinian tango, Latino dances for ladies, bachata, and many others. Address: Olomoucká 14
… Drinks
Cubana bar (link) offers a wide range of rums (over 230 from different parts of the world) and cocktails like mojitos and daiquiris. Besides the main bar, there is a tasting lounge and a dance floor. Address: Jezuitská 3
"The bar that doesn´t exist" (link) offers a wide range of Mexican tequila brands, such as El Jimador, Corralejo, Herradura, Sauza Hornitos Reposado, and Centinela Reposado. The bar has a cozy and sophisticated atmosphere.  Address: Dvořákova 1
And to have a nice meal before experimenting with Mexican drinks, Tres Gatas (link) is a restaurant that specializes in Mexican food from the country's central region, bringing its charms to Brno.
Related articles:
Feel the heat of Hispanic American culture in Brno – food, products, events, and entertainment – Part 1
My Greek Brno – Greek restaurants, products, and events in Brno
"This is Brno, my friend!" – Russian food, products, and events in Brno
https://www.brnodaily.com/2018/02/15/brno-urban-guide/feel-the-heat-of-hispanic-culture-in-brno-food-products-events-and-entertainment-part-2/
https://www.brnodaily.com/wp-content/uploads/2018/02/Feel-the-heat-of-Hispanic-American-culture-in-Brno-food-products-events-and-entertainment.jpg
https://www.brnodaily.com/wp-content/uploads/2018/02/Feel-the-heat-of-Hispanic-American-culture-in-Brno-food-products-events-and-entertainment-150x84.jpg
Art & Culture
BD Magazine
Brno Daily Recommends
Brno Urban Guide
Eating Out / Nightlife
Brno,Culture,Czech Republic,Eating Out / Night Life,Expats Czechia,Things To Do in Brno
Find places and things to do in Brno that will expose you to the culture of Mexico, Colombia, Argentina, Venezuela and Cuba. Picture: Casadei DesignBrno, Feb 15 (BD) - In a previous article, Brno Daily provided you with pointers on where to find delicious Latin American food (namely, restaurants...
Joana Dias
Joana
Dias
almeidadiasjoana@gmail.com
Contributor
I study Media and Communication Science in Germany and I originally come from Portugal. I love photography and hiking!
Brno Daily