Grand opening of ESA BIC space incubator in Brno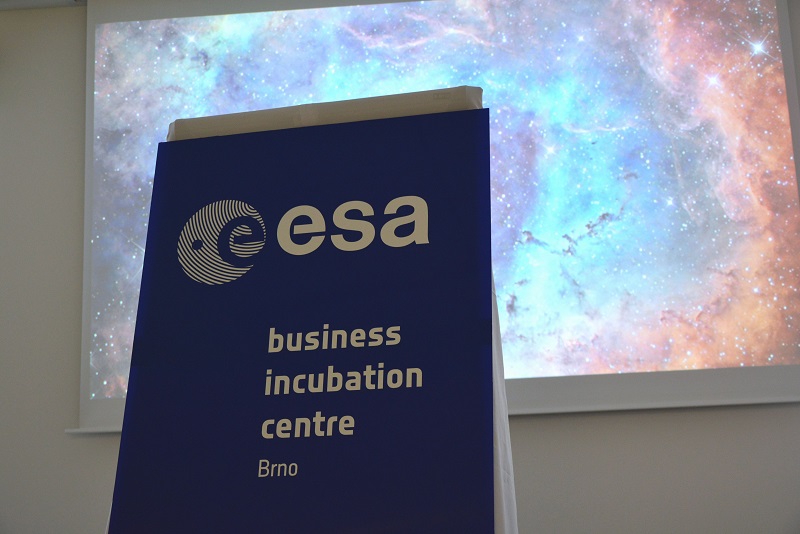 A branch of the European Space Agency Business Incubation Centres (ESA BIC) was opened at the South Moravian Innovation Centre (JIC) yesterday on the occasion of the 40th anniversary of the first Czechoslovakian spaceflight. Photo provided by CzechInvest
Brno, Mar 8 (BD) – Companies based in Brno and South Moravia are getting the opportunity to use technologies and systems of the European Space Agency (ESA), two years after the establishment of the first Czech space incubator, reports ESA BIC Prague.
CzechInvest, the Czech Investment and Business Development Agency, is the operator of the ESA BIC programme in the country.
They seek new entrepreneurs with ideas that "can transform space technologies into products for practical use in our daily lives on Earth," ESA BIC Prague's official website reads. For this, ESA BIC Prague can provide technologies, business and expert advice and up to EUR 50,000 in financial support. This will all be newly available to the businesses of Brno.
Nine startup companies focusing on space technologies will be "incubated" in Brno over the course of the next three years, explains CzechInvest spokeswoman Petra Menclová.
Nine progressive startups that are seeking uses for space technologies in everyday life will be supported by the ESA and the South Moravia region, who will each provide EUR 300,000, according to the official press release.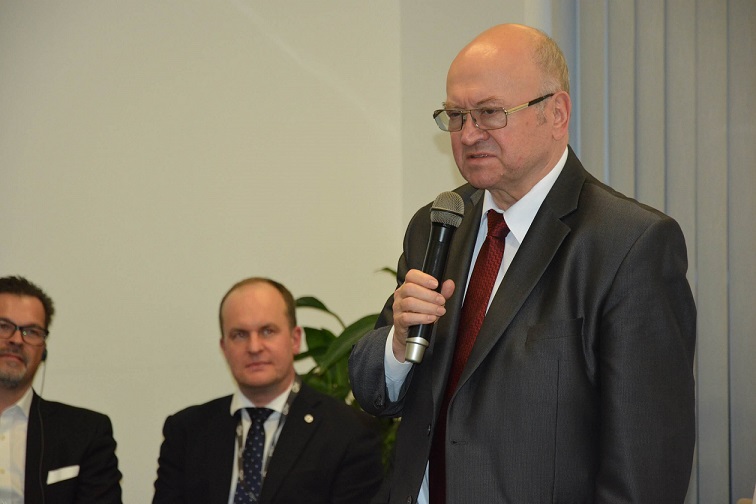 Vladimír Remek, the first Czechoslovak astronaut, as the guest of honour at the grand opening in Brno yesterday.
Photo provided by CzechInvest
"South Moravia is an environment where the aerospace technology sector is successful and it is one of our priorities. New start-ups that become involved in the project can use the proximity of science and research centres and specialised institutes at universities in Brno, and engage in cooperation with established firms and multinational corporations operating in the region," said Jan Vitula, deputy governor of the South Moravia region in the official press release yesterday.
The first innovators will be able to enter the Brno space incubator in June this year, Menclová explains in the press release.
The South Moravian Innovation Center (JIC) lends a helping hand to businesses in every stage of their lifecycle. JIC is a local organization that helps develop business ideas and implement them in the real world, and provides support to existing organizations. JIC "accelerates entrepreneurs and businesses in all stages of development," reads their official website.

The European Space Agency operates eighteen Business Incubation Centres around Europe. ESA's mission is "to shape the development of Europe's space capability and ensure that investment in space continues to deliver benefits to the citizens of Europe and the world."
According to the official press release, since 2004, the European Business Incubation Centres "have helped nearly 600 start-ups which bring space technologies into everyday life."
ESA BIC Prague is currently home to ten promising companies: Festka, NG Aviation, Triphood, TuddyTuddy, Big Terra, InsightART, Let's Earth, NaviRider, FoxWorks Aerospace and SMUP – UQ.
Get the news first! Subscribe to our daily newsletter here. Top stories of the day in your mailbox every morning.
https://www.brnodaily.com/2018/03/08/breaking-news/grand-opening-of-esa-bic-space-incubator-in-brno/
https://www.brnodaily.com/wp-content/uploads/2018/03/CzechInvest-1.jpg
https://www.brnodaily.com/wp-content/uploads/2018/03/CzechInvest-1-150x100.jpg
Brno Daily Recommends
Business
News - Archived
Politics
Breaking News,Brno,Brno Urban Guide,Business,Culture,Politics,Science,Technology
A branch of the European Space Agency Business Incubation Centres (ESA BIC) was opened at the South Moravian Innovation Centre (JIC) yesterday on the occasion of the 40th anniversary of the first Czechoslovakian spaceflight. Photo provided by CzechInvestBrno, Mar 8 (BD) – Companies based in Brno and South Moravia...
BD Staff
BD Staff
team@brnodaily.cz
Administrator
Brno Daily - English News and Events in Brno.
Brno Daily