Blue Air-South Moravia deal falls through
South Moravian Governor Bohumil Šimek announced the end of cooperation with the Romanian airline Blue Air, which was to provide new flights from Brno, Czech TV journalist Kristýna Březovská wrote on Twitter today at 1.30 pm. Photo: @BrnoDaily
Brno, Mar 26 (BD) – The Romanian air carrier Blue Air and South Moravia Region were to launch new air routes by the end of March. Today, the deal once referred to as "the biggest ever expansion of the Brno airport" (Z Dopravy, 14/12/2017) was called off.
Hejtman JMK Bohumil Šimek dnes ukončil spolupráci s rumunským dopravcem Blue Air, který měl zajistit nové linky z Brna. pic.twitter.com/o4ztF2Y8cX

— Kristýna Březovská (@Brezovska_CT) March 26, 2018
"The two parties did not agree. That is why I sent a letter today to Romania that we will end this cooperation," Governor Bohumil Šimek said, Czech local daily Brněnská drbna reported this afternoon (here).
"The difference between Czech and Romanian law is a bit bigger [than anticipated] and there are things that the Czech side needs to insist on and other things that the Romanian side insisted on," explained Šimek accroding to Brněnská drbna.
He added that the South Moravian Region tried to resolve all the issues, while on the other [Romanian] side there was an increasing number of demands regarding legal matters, Brněnská drbna wrote.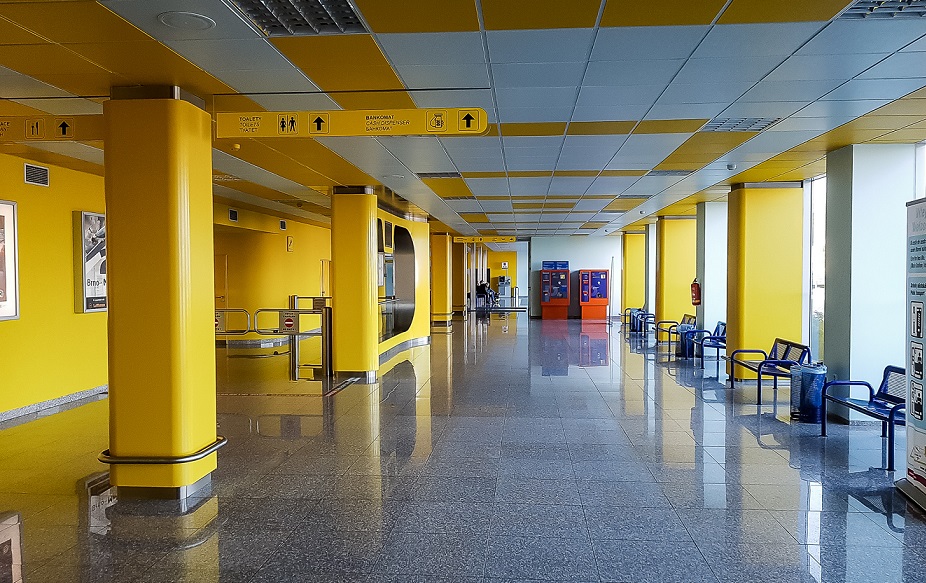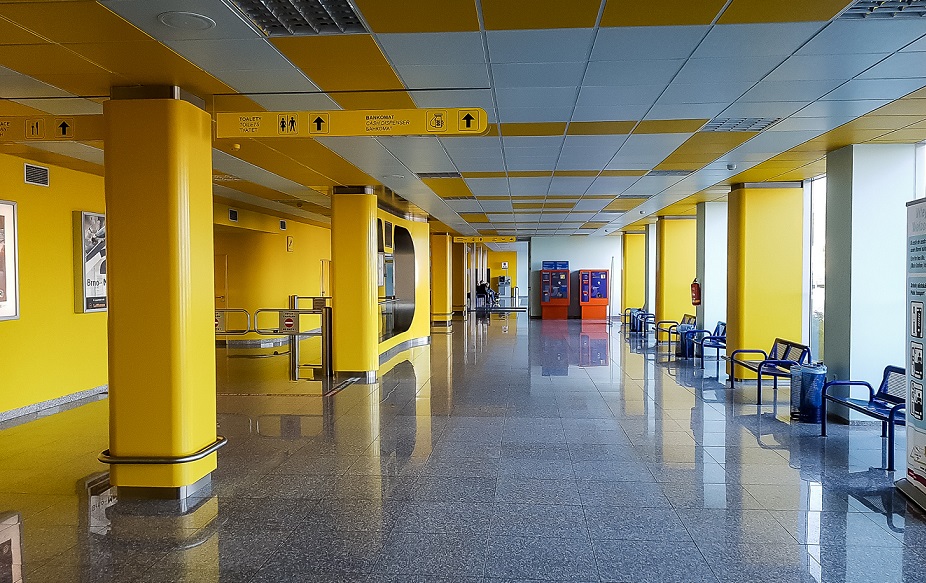 Brno–Tuřany Airport, Brno International Airport. Photo: @BrnoDaily
Flights to Milan, Brussels, Rome, Barcelona, and Lviv were expected to have been added from spring.
"At present, the legal due diligence process is ongoing and negotiations with the carrier continue. These are taking a little longer than originally planned. However, given the scale of the project and its international scope, it's nothing unusual," visitors to Blue Air Moravia's official website can still read.
In late 2017, the South Moravian Regional Council announced the establishment of a new airline, Blue Air Moravia Transport, in which the South Moravian Region was supposed to have a 35% share.
"A new date has not been set yet due to the legal process, [which] has been protracted because it involves the establishment of a joint venture between the South Moravian Region and the carrier. This is a rather complex legal process with an international dimension," Alena Knotková from the press department of the South Moravian governor said to Brno Daily in late February when asked about the initial delay. Read more in our earlier article Launch of flights from Brno to Europe delayed.
The region continues to look for new carriers. Governor Šimek believes some of the routes could start operation this year, according to Brněnská drbna. Planes from Brno are currently flying to London and Munich.
Get the news first! Subscribe to our daily newsletter here. Top stories of the day in your mailbox every morning.
https://www.brnodaily.com/2018/03/26/breaking-news/blue-air-south-moravia-deal-falls-through/
https://www.brnodaily.com/wp-content/uploads/2018/03/letiste-turany-brno-aiport.jpg
https://www.brnodaily.com/wp-content/uploads/2018/03/letiste-turany-brno-aiport-150x103.jpg
Business
News - Archived
Politics
Transport
Travel
Breaking News,Brno,Brno Urban Guide,Business,Czech Republic,Holiday,Transport,Travel Tips
South Moravian Governor Bohumil Šimek announced the end of cooperation with the Romanian airline Blue Air, which was to provide new flights from Brno, Czech TV journalist Kristýna Březovská wrote on Twitter today at 1.30 pm. Photo: @BrnoDailyBrno, Mar 26 (BD) - The Romanian air carrier Blue Air and South...
BD Staff
BD Staff
team@brnodaily.cz
Administrator
Brno Daily - English News and Events in Brno.
Brno Daily