Serial Killer: a celebration of visual storytelling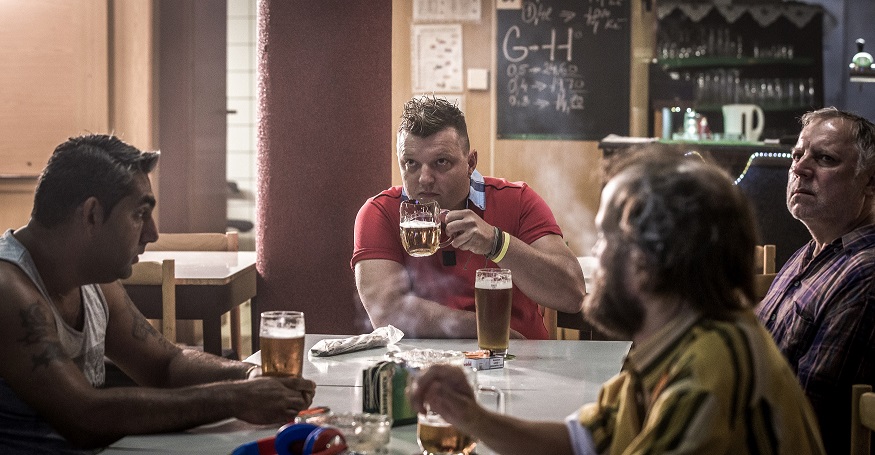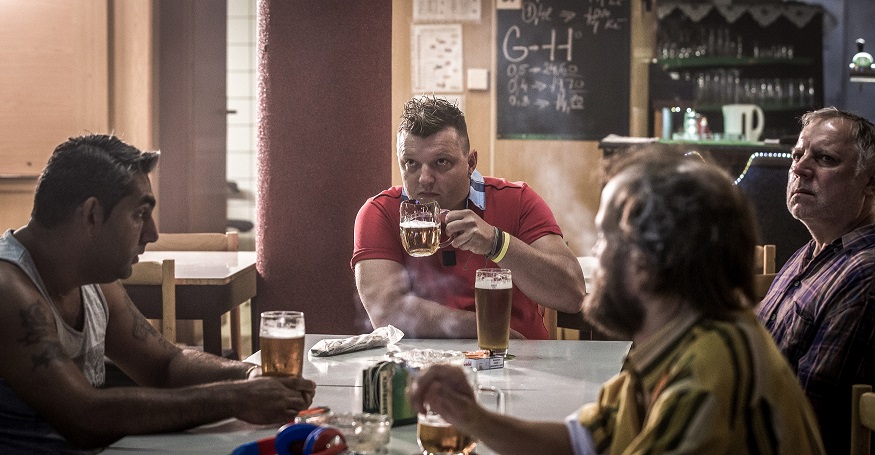 Serial Killer will kick off on Wednesday with the premiere of the new Czech series Most. Image courtesy of Česká televize
Brno, Apr 28 (BD) – The organisers of Serial Killer, a festival of TV and online series taking place in Brno this coming week (May 2-5), detailed the structure of their first ever event at a press conference on Wednesday.
The festival will appeal to everyone, from TV and online production professionals to viewers who are just looking to familiarise themselves with series that are currently or soon to be available.
The four threads of the festival include: a competition of newly created series from Central and Eastern Europe; screenings of popular series from around the world; Industry Days – a series of seminars, presentations and networking events that will feature a number of high-profile guests from the production industry; and an entertainment programme.
Competition of new regionally produced series
All six entries into the TV series competition will be screened at Scala Cinema. The screenings will kick off on Wednesday evening with Most, a new Czech TV series named after a formerly prosperous coal town near the German border.
The competition screenings, a list of which can be found in a previous Brno Daily article, will take place over the first three days of the festival, and on Saturday the jury members will deliberate and announce the winner at the closing ceremony (8pm).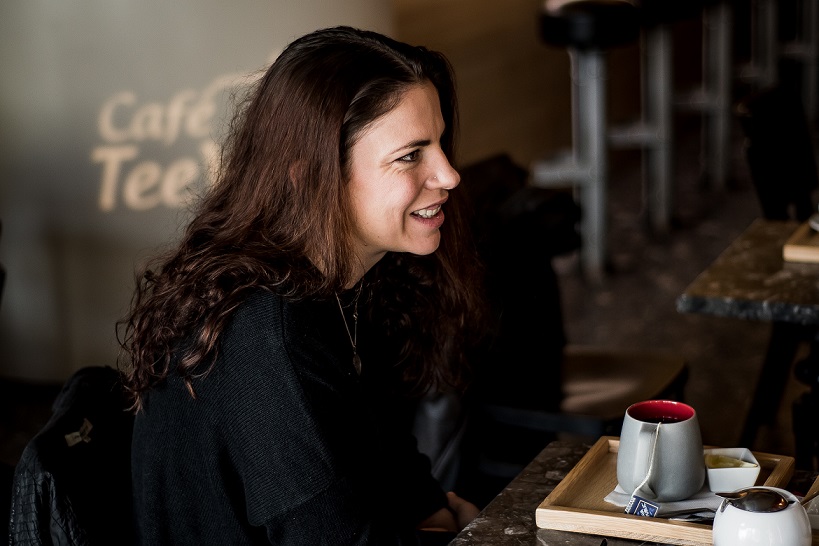 Festival founder Kamila Zlatušková hopes that Serial Killer will increase international awareness of the series currently being produced in the region. Photography by Casadei Graphics
"[Our goal is] to get Central and Eastern Europe on the map of the television market," Serial Killer CEO Kamila Zlatušková told Brno Daily in an interview in March. "Because we have great film schools all around [the region]. . . . and we have very interesting industry conditions because a lot of international series are shooting here."
The online series competition will take place on Friday only, with the participants to be announced on the first day of the festival (Wednesday).
International screenings ('Non-Competition')
Also listed in the April 23 Brno Daily article, these will involve series from across Europe and the US, with a special focus on series from the festival's partner country, Denmark. Germany will also be well represented, and there will be 'Bingewatch' events at No Art Theatre, where viewers will be able to watch an entire series in one sitting.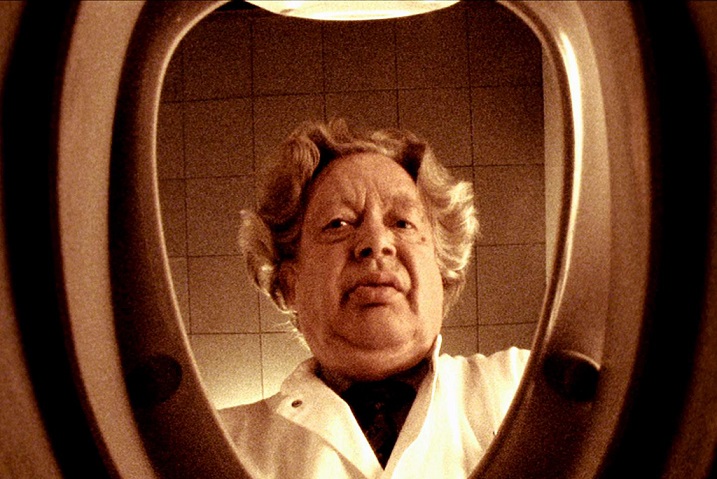 The entire classic Danish series The Kingdom (Riget in Danish) will be screened in a 'Bingewatch' event on Saturday at No Art Cinema. Image courtesy of TrustNordisk
"(T)here are many great European productions and that's what we wanted to highlight in our programme," said Festival Programme Director Jiří Flígl in an interview with Brno Daily. "[They may be] lesser known but nonetheless great in quality or genre approaches and very fresh, and we believe if people just give them a chance they'll be just mesmerised by the quality, either by the drama or the humour or the writing."
Note: Screenings will include two episodes each, and the festival organisers estimate that up to a half of the screenings will be introduced by members of the production teams of the series themselves, with the remainder being introduced with pre-recorded introductions by the creators or by knowledgeable festival staff.
On Saturday May 5, there will be a block of time dedicated to locally produced online series.
Industry Days
Intended for people working in or hoping to break into the TV/online series production industry, Industry Days gives up-and-coming industry professionals the chance to learn from and network with some of the bigwigs in the field. Festivals attendees and presenters will include Aňa Geislerová, Maya Kvetny, Rod Stoneman of the UK's Channel 4, Mette Damgaard-Sørensen, Asger Leth, Ben Gibson (director of the German Film and Television Academy in Berlin) and Nik Powell (co-founder of Virgin Records), among others.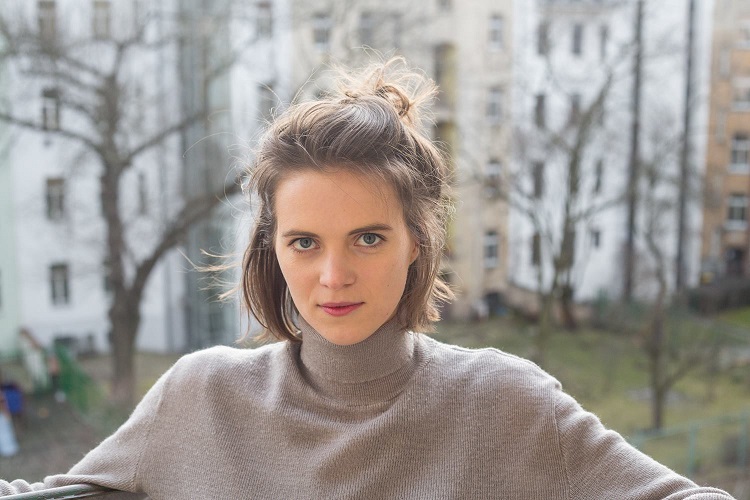 Anna Tydlitátová oversaw the organisation of the Industry Days segment, which aims to assist in the development of aspiring professionals. Photography by Julie Hrnčířová
"The Industry Days are kind of to give a context to what is being screened," Anna Herza Tydlitátová, Head of Industry Days, told Brno Daily. "So we have a talk with the German creators [of The Brown Family] on Thursday . . . We also have the screening of Liberty, an exceptional Danish mini-series, and the main screenwriter of it (Asger Leth) will be attending."
Industry Days will take place mainly at Goose on a String Theatre (Divadlo Husa na provázku). Passes are now available for just 40 euros each (plus VAT), and include entrance into private networking parties in the Czech TV building (Česká televize Brno) in addition to all the screenings.
There will also be a small number of events, referred to as 'Industry Off-Programme', which will be accessible to those who have not purchased an Industry Days pass.
Entertainment Programme
This is still in the process of being finalised, but Tydlitátová and Flígl were able to confirm two aspects of the programme: expect to see some stand-up comedy at the closing ceremony, and bring your friends to the social gatherings, open to the public, at the Governor's Palace. These parties will feature projected video content and music, and will be an excellent venue for meeting other fans of quality TV and online productions.
Ticketing and more information
Tickets can be purchased for individual shows, or you can buy a Cinepass, which provides you with preferential seating as well as a discounted price over multiple viewings. Discounts are also available for students and seniors.
Follow Serial Killer's Facebook page or check in on their website for updates. The screening of Most on opening night is almost sold out, but there is a chance that an additional handful of tickets will be made available as the date approaches.
https://www.brnodaily.com/2018/04/28/breaking-news/serial-killer-a-celebration-of-visual-storytelling/
https://www.brnodaily.com/wp-content/uploads/2018/04/MOST_Buchtoví_20170806_BM2R5471.jpg
https://www.brnodaily.com/wp-content/uploads/2018/04/MOST_Buchtoví_20170806_BM2R5471-150x78.jpg
Art & Culture
News - Archived
Breaking News,Cinema,Culture,Czech Republic,Film,Things To Do in Brno
Serial Killer will kick off on Wednesday with the premiere of the new Czech series Most. Image courtesy of Česká televizeBrno, Apr 28 (BD) - The organisers of Serial Killer, a festival of TV and online series taking place in Brno this coming week (May 2-5), detailed the structure...
Thomas Deutscher
Thomas
Deutscher
tdeutscher9@gmail.com
Author
A man of many interests, I am particularly keen on experiencing other cultures. Let me tweet Brno to you! @ThomasDeutsche1
Brno Daily