8/5 Flea Market at 'U ČÁPA' near Brno Lake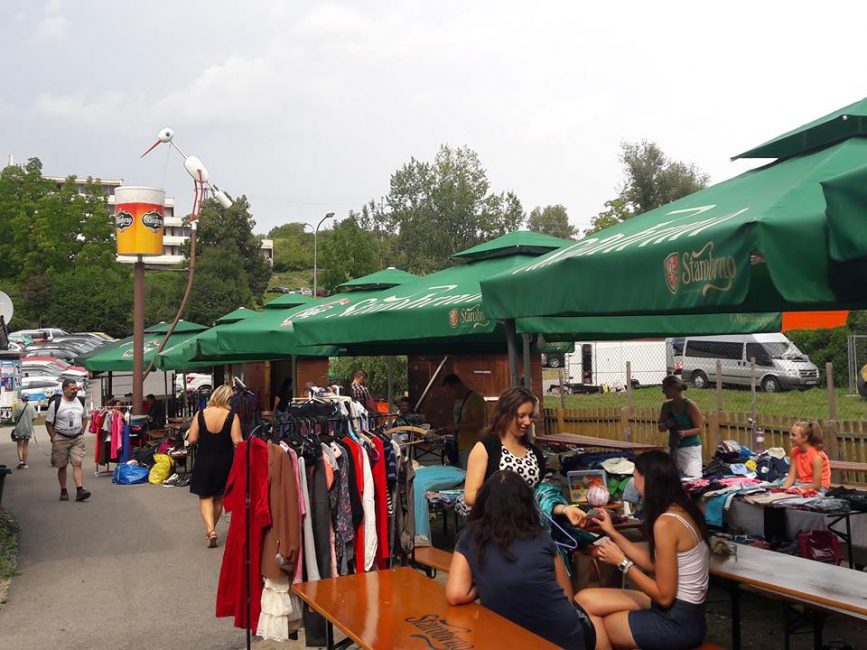 Are you looking for some original clothes? Would you like to give away some items that you don't need anymore, or buy something unique or something that is difficult to find in regular markets while saving money at the same time? Then this flea market is for you! Photo: Veronika Gazarjan
Today from 1pm to 5pm, you have the opportunity to attend a flea market at Bistro U ČÁPA near Brno Lake (map).
Based on the reuse of all sorts of products, this type of point of purchase has become an excellent option for those who have serious concerns regarding sustainable consumption or saving money, and those who want to give away old possessions or enjoy picking up unique items at the market.
These flea markets started in 2016 and take place on various dates every year between May and October. According to organiser Veronika Gazarjan, these "flea markets don't take place regularly… so if you want to know when the next will be, you should follow the Facebook page of Bistro U ČÁPA", where these events are announced.
At the venue, "people can buy beer or whatever they want in the pub and also have a sit in the yard where the flea market is. Everyone is welcome to the event, and entrance is free!" explains Gazarjan.
More details on the event can be found on Facebook.
Get the news first! Subscribe to our daily newsletter here. Top stories of the day in your mailbox every morning.
https://www.brnodaily.com/2018/05/08/events-in-brno/8-5-flea-market-at-u-capa-near-brno-lake/
https://www.brnodaily.com/wp-content/uploads/2018/05/flea-market-prygl-brnenska-prehrada-e1525762170979.jpg
https://www.brnodaily.com/wp-content/uploads/2018/05/flea-market-prygl-brnenska-prehrada-150x113.jpg
BD Magazine
Events in Brno
Family and Kids
Travel
Brno,Brno Urban Guide,Culture,Events in Brno,Family and Kids,Lifestyle and Fashion,Shopping,Things To Do in Brno
Are you looking for some original clothes? Would you like to give away some items that you don't need anymore, or buy something unique or something that is difficult to find in regular markets while saving money at the same time? Then this flea market is for you! Photo:...
Cátia Bernardino
Cátia
Bernardino
knardy@hotmail.com
Author
Brno Daily