18-20/5 Animefest 2018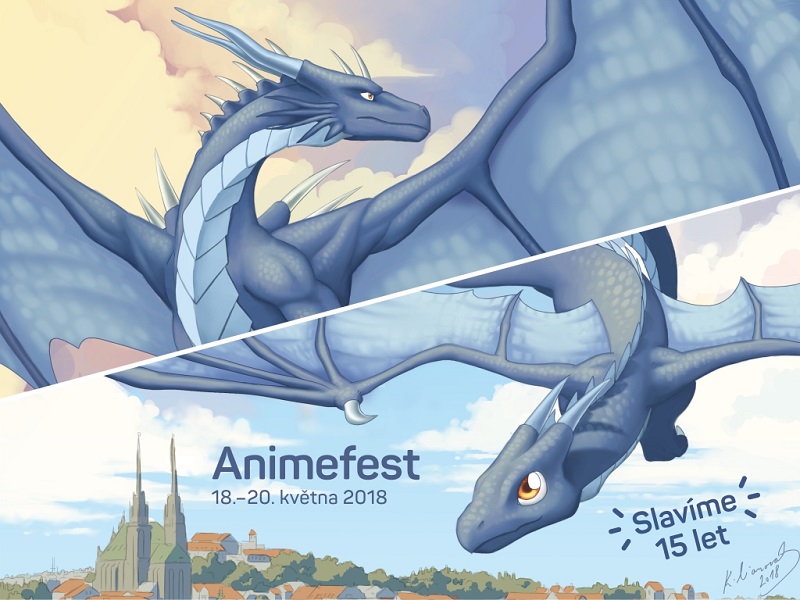 Animefest, a festival for anime fans and those who are thinking of getting into anime, is coming to Brno this weekend for the 15th time. From May 18 to 20, Brno Exhibition Centre will host lectures, workshops, screenings of old and new anime, and competitions. Photo credit: Animefest.CZ
Animefest was held for the first time in 2004. It is organised by Brněnští Otaku. This year is the festival's 15th anniversary and more than 5,000 people are expected to visit.
The categories of the competitions are Cosplay Debut, Main Cosplay Competition, Best Cosplay Video, International AMV, and FestDance.
As this is the oldest and one of the biggest festivals of its kind in the Czech Republic, a fair share of the programme will be English-friendly.
Most of the screenings will be with Czech subtitles, but during Saturday's programme Hall B will be devoted to screenings with English subtitles, which will include screenings of Anime Tamago, a series of Japanese government-sponsored anime shorts created by young artists, and Your Voice, the latest movie by Studio Madhouse.
Many talks and other activities will be available in English as well, which you can find here. Manga artist Natalia Batista will introduce the Czech edition of her manga, and put on a 'live drawing' display. The money raised will be donated to charity. There will also be an interview with famous Japanese cosplayer Reika, who will meet fans at her cosplay booth.
The rest of the programme features music, games, martial arts, and Japanese board games, among other activities.
You can book your ticket on this link.
This is not the only event that Brněnští Otaku has organised this year – check out this What's Up Brno video of Cosples, a cosplay gala night.
Animefest and Brno Daily are giving away three tickets for Animefest! Follow Brno Daily's Facebook page, where we will ask you three questions connected with the programme of this year's festival. The winners will be chosen randomly from those who answer correctly.
Find out more about Animefest here.
Get the news first! Subscribe to our daily newsletter here. Top stories of the day in your mailbox every morning.
https://www.brnodaily.com/2018/05/15/events-in-brno/18-20-5-animefest-2018/
https://www.brnodaily.com/wp-content/uploads/2018/05/1024x768.jpg
https://www.brnodaily.com/wp-content/uploads/2018/05/1024x768-150x113.jpg
BD Magazine
Events in Brno
Brno Urban Guide,Culture,Czech Republic,Events in Brno,Lifestyle and Fashion,Things To Do in Brno
Animefest, a festival for anime fans and those who are thinking of getting into anime, is coming to Brno this weekend for the 15th time. From May 18 to 20, Brno Exhibition Centre will host lectures, workshops, screenings of old and new anime, and competitions. Photo credit: Animefest.CZ Animefest was...
Valentina Botica
Valentina
Botica
valentina.botica1801@gmail.com
Author
Hello Brno, I'm Valentina from the windy side of Croatia, a journalist, belly dancer, and a fighter against patriarchy.
Brno Daily