New towing regulations on street cleaning days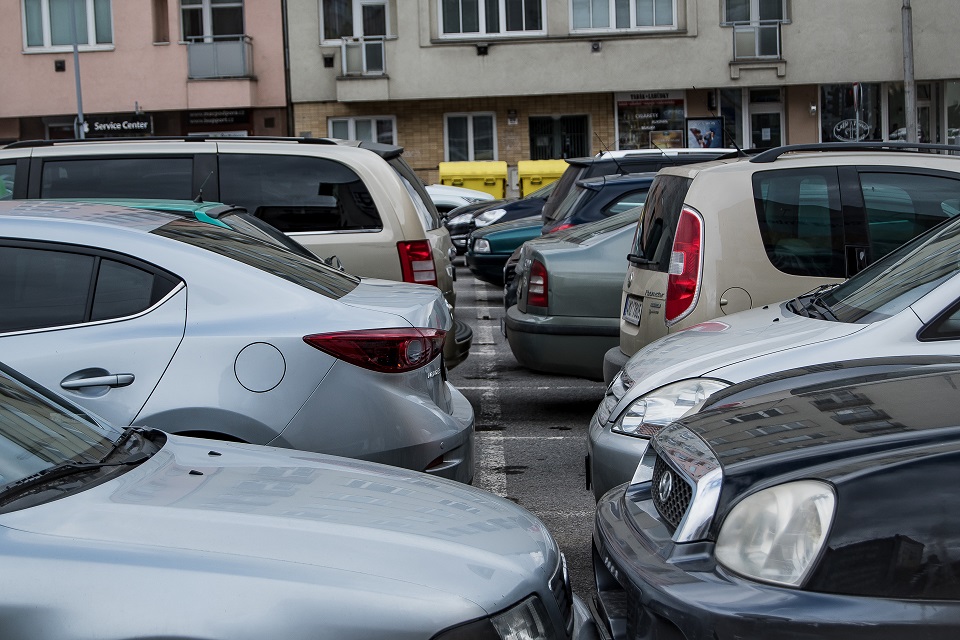 Have you ever seen what happens to cars parked on the street when city cleaning crews sweep through? The City of Brno announced a change to towing procedures on scheduled street cleaning days on its official website yesterday. The new regulations will take effect from January 1, 2019. Photo: Casadei Graphics
Brno, Jun 7 (BD) – According to yesterday's report, starting at the beginning of next year, vehicles will not be taken to a tow yard. (Parked cars that interfere with street cleaning are currently towed to the municipal tow yard, where the owners must later pick them up.)
According to the new regulations, vehicles which are towed on street cleaning days will be taken to the nearest free parking location instead of the tow yard, and the vehicle will be returned to its original location once the cleaning is done, explained Richard Mrázek, Deputy Mayor of Brno for Transport.
"The second option will be to leave the car on the towing vehicle for the duration of the street cleaning and return it to its original place after the cleaning is done," Mrázek added.
There will be an alteration in the fine system as well. The cost of the tow will no longer be charged to the driver, who will instead pay a fine imposed by the city police on the basis of valid legislation, according to the announcement.
All streets to be swept by the city are marked with signs declaring the dates and times of street cleaning. But remember that even though you may have seen the sweepers go by, they may need to return for a second pass.
Get the news first! Subscribe to our daily newsletter here. Top stories of the day in your mailbox every morning.
https://www.brnodaily.com/2018/06/07/breaking-news/new-towing-regulations-on-street-cleaning-days/
https://www.brnodaily.com/wp-content/uploads/2018/05/DSC_3727.jpg
https://www.brnodaily.com/wp-content/uploads/2018/05/DSC_3727-150x100.jpg
News - Archived
Politics
Transport
Brno,News,Politics,Transport
Have you ever seen what happens to cars parked on the street when city cleaning crews sweep through? The City of Brno announced a change to towing procedures on scheduled street cleaning days on its official website yesterday. The new regulations will take effect from January 1, 2019. Photo:...
Berk Büyükbalcı
Berk
Büyükbalcı
berk_buyukbalci@hotmail.com
Author
Ahoj Brno, this is Berk from İstanbul, a light traveller of short distances and journalist who is possessed with curiosity about new places and cultures.
Brno Daily