Meeting & information for international newcomers to Brno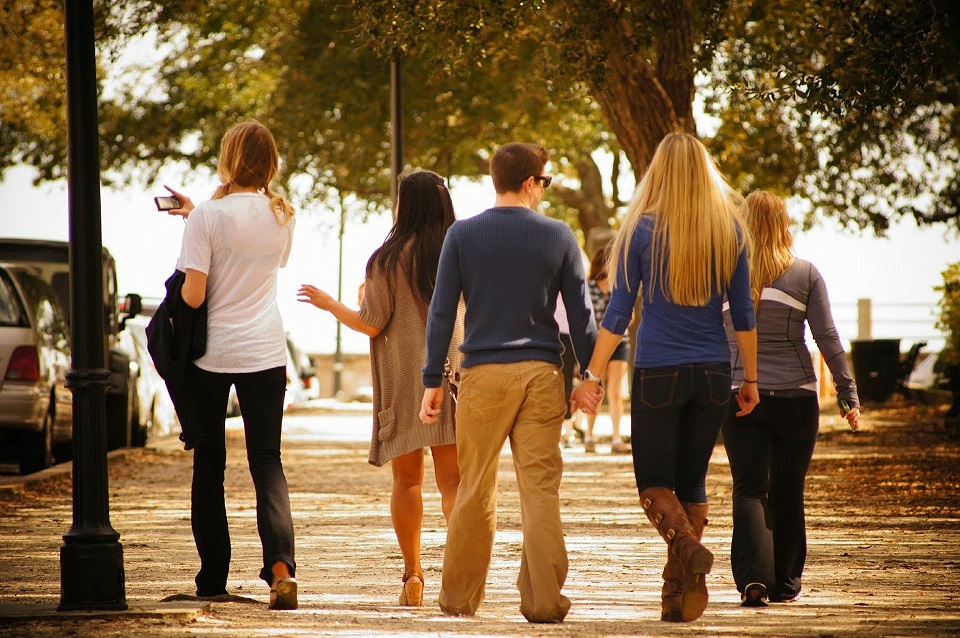 It is well-known that relocation can often be overwhelming and stressful. Luckily, Brno belongs to those cities that can alleviate the stress of relocation and make you feel welcome. Here you can find a lot of organizations whose aim is to provide help to foreign-born newcomers and non-native Czech speakers: you can find professional advice, advice on how to do your paperwork, or even someone to hang out with during (and after) your assimilation process. Photo: Pixabay
Brno, Jun 17 (BD) – If you need professional guidance apart from socializing, Brno Expat Centre organizes free-of-charge events every month – seminars, informal meetings, trips and sports events.
If you are interested in a more informal way of socializing an organization called "English in Brno" ("Angličtina v Brně") arranges so-called "English Meetings" where you can meet up and interact with anybody who is able and willing to speak English. "English in Brno" aims to connect international residents of Brno through weekly meetings at various places and times. The meetings usually don't have a set program but are mostly spontaneous chats.
English is not the only language of communication among foreign-born newcomers to Brno. For example, Hungarians, as well as anybody who is interested in this language and culture can join "Hungarian meetings," by joining that organization. Same goes for Italian, French, Spanish, Portuguese, and others that you can find on this website.
"If you are new to the city and need to get to know people and acquire very useful information, I advise you to attend the meetings for non-native speakers, because there are a lot of people who are living in Brno for long time and they will surely have nice and important things to share with you… and you might get some friends out of those meetings!" recommends Joana, a Portuguese student who has spent six months in Brno.
Joana mostly attended the English and German meetings. The German meetings are organized by Internationaler deutschsprachiger Stammtisch Brno. They have been held regularly every week for the past six years.
"We're very casual, no one is forced to speak German, some people may just want to listen if they are not confident enough and we always help out in any other language if necessary. It's about having a nice evening with a couple drinks in a relaxed atmosphere," says Stefan Geisler, the German meetings organizer. "I would recommend them because I have seen several people advancing from almost no German at all to being fluent speakers – and because we're nice people from dozens of countries and some people have been regulars for almost all these 6 years now," he adds.
Other kinds of meetings that you can attend and where you can meet people are organized by Foreigners Brno. The meetups are "specially organized for expats and all who want to practice English… whether you are new to Brno or have been here for years," in the words of their Facebook event page.
The last meeting, June Meetup, took place on June 14 at Stavba restaurant. But don't worry if you miss it – July edition is coming soon! You can keep yourself updated and keep track of meetups, and other events (party, music, or karaoke) by following Foreigners Brno Facebook page.
Another platform to meet other foreigners is by attending events organized by the Internations. Their social network, as soon as you sign up or log in with your Facebook account, provides you with different language speaking communities, as well as casual or trip or sports events, such as June Event at Cafe Morgal.
Couchsurfing.com, besides providing a place to spend the night, also provides info on the city itself, and is also a great opportunity to meet like-minded people.
Not to restrict ourselves only to travelers and party-goers, it is important to mention meetups for families and pregnant future moms! Organized by Dula pro mě, those meetings are aimed at sharing experience of giving birth, writing a birth plan, communicating with staff at the hospital, and other concerns a future expat mom might have.
Get the news first! Subscribe to our daily newsletter here. Top stories of the day in your mailbox every morning.
https://www.brnodaily.com/2018/06/17/relocation-to-brno/meeting-information-for-international-newcomers-to-brno/
https://www.brnodaily.com/wp-content/uploads/2018/06/group-609640_1920.jpg
https://www.brnodaily.com/wp-content/uploads/2018/06/group-609640_1920-150x100.jpg
Brno Urban Guide
Relocation to Brno
Brno,Czech Republic,Events in Brno,Relocation to Brno,Things To Do in Brno
It is well-known that relocation can often be overwhelming and stressful. Luckily, Brno belongs to those cities that can alleviate the stress of relocation and make you feel welcome. Here you can find a lot of organizations whose aim is to provide help to foreign-born newcomers and non-native Czech...
Valentina Botica
Valentina
Botica
valentina.botica1801@gmail.com
Author
Hello Brno, I'm Valentina from the windy side of Croatia, a journalist, belly dancer, and a fighter against patriarchy.
Brno Daily