Brno to have a new territorial plan in 2022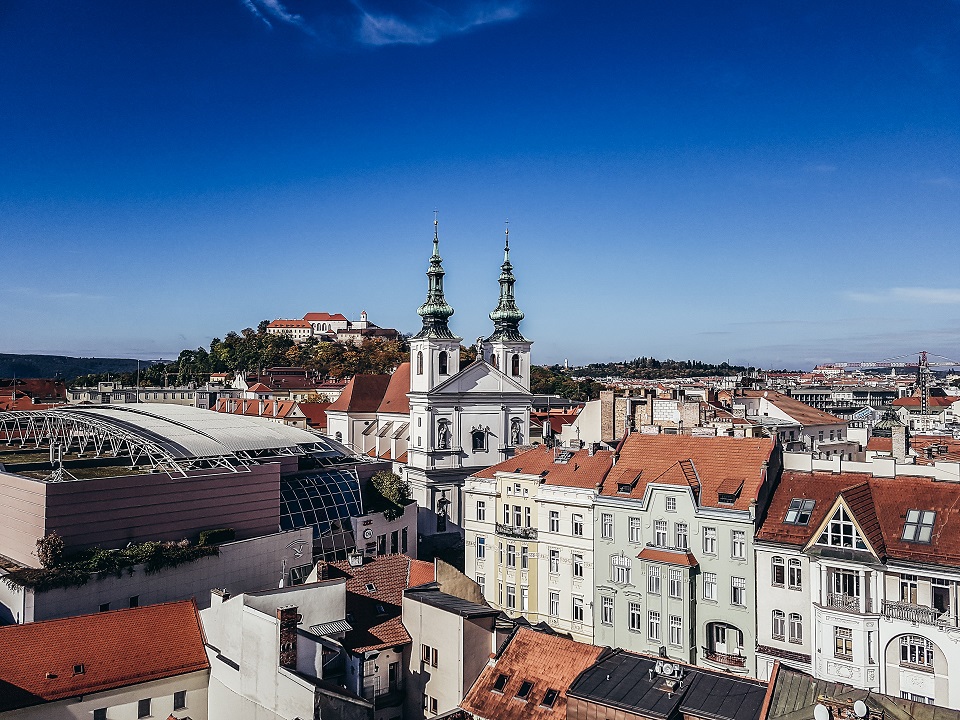 The new Brno Territorial Plan will be approved between 2021 and 2022. On Tuesday, Brno city representatives (Zastupitelstvo) approved guidelines for the drafting of a proposal for the new plan, it was reported on Wednesday in local Czech-language daily Brněnská drbna. Photo: Casadei Graphics
Brno, Jun 24 (BD) – The proposal for the new territorial plan is expected to be completed this year, and will then be the subject of a consultation. The current territorial plan of the City of Brno was completed in 1994 and is obsolete. Czech law requires municipalities to publish new territorial plans by the end of 2022 at the latest, since the old plans will cease to apply after this date.
"Since 1994, when the plan was approved, social, economic and demographic conditions have fundamentally changed; some of the effects of the rapid change […] could not have been foreseen at the beginning of the 1990s," according to the city's official website.
Representatives were choosing between two options: a completely new plan, or an update to the current plan. They chose the second option, according to the report from Brněnská drbna ("Po úterním zastupitelstvu se začne rýsovat nový územní plán Brna").
The city explained the plan's main objectives on its official website: "The main goal of the new territorial plan is the sustainable development and prosperity of the City of Brno. For this purpose, it is necessary to identify a wide range of development areas, quality transport services, conditions for improvement of the environment; to protect natural and landscape assets; and to support the revitalization of deprived areas."
Get the news first! Subscribe to our daily newsletter here. Top stories of the day in your mailbox every morning.
https://www.brnodaily.com/2018/06/24/breaking-news/brno-to-have-a-new-territorial-plan-in-2022/
https://www.brnodaily.com/wp-content/uploads/2018/06/20171014_111437.jpg
https://www.brnodaily.com/wp-content/uploads/2018/06/20171014_111437-150x113.jpg
News - Archived
Politics
Brno,Politics,Urban Plans
The new Brno Territorial Plan will be approved between 2021 and 2022. On Tuesday, Brno city representatives (Zastupitelstvo) approved guidelines for the drafting of a proposal for the new plan, it was reported on Wednesday in local Czech-language daily Brněnská drbna. Photo: Casadei GraphicsBrno, Jun 24 (BD) – The...
BD Staff
BD Staff
team@brnodaily.cz
Administrator
Brno Daily - English News and Events in Brno.
Brno Daily