Renovation of Hotel Avion: 37 rooms and terrace with a view on Špilberk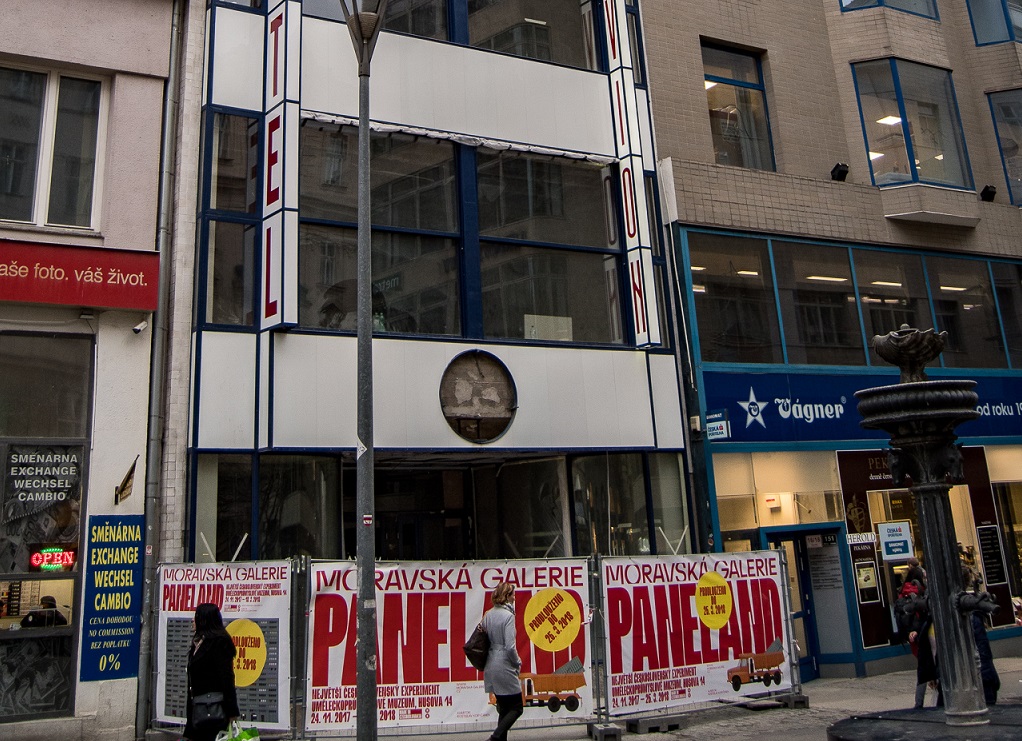 Two years ago, extensive renovation work began on Brno's Hotel Avion, one of the key works of Czechoslovak functionalism and the most accomplished work of famed architect Bohuslav Fuchs. The hotel, an officially recognized "National Cultural Monument" whose current interior was installed in 1985, is being gradually restored to its original state from the interwar period. Photo: Avion Hotel, the narrowest hotel in Central Europe, during the renovation. // Credit: Casadei Graphics 
Brno, Jul 9 (BD) – A plaque with Avion's famous red and white logo has been recently returned to its place above the entrance. "By the end of August, we want the construction work to be finished, and then we will select the tenants and begin work on the interior. My wish is to open the hotel by the end of the year, but I have already mentioned so many dates, and it has always got complicated, so I prefer to talk about 'my wish' [instead of giving an exact date]," said owner Stanislav Berousek, as reported in Czech online daily iDnes.cz on July 2 ("VIDEO: Hotel Avion se vrací do 30. let, památkáři jeho proměnu chválí".)
The hotel is currently renovating 37 unique rooms and a terrace with a view of Špilberk. "Initially, we wanted to turn the top floor into a suite, but that was denied by the national agency for the protection of monuments. In the end, we decided it would be a pity to hide it from the public and therefore we will make it available to everyone," Berousek told iDnes.cz last August ("Dotace nesehnal, tak Berousek opravuje nejužší hotel střední Evropy za své").
The Avion Hotel was completed in 1928, and served as a hotel with a café. In 1948, the hotel was nationalised and received guests until the 2000s. Due to unclear ownership and insufficient maintenance, the former architectural gem known as the narrowest hotel in Central Europe (with diameter of max. 8.5 m), located on the main pedestrian street of Česká, had fallen into disrepair. Its current owner Stanislav Berousek bought Avion in 2005. The reconstruction project was designed by well-known Czech architect and designer Eva Jiřičná.
Get the news first! Subscribe to our daily newsletter here. Top stories of the day in your mailbox every morning.
https://www.brnodaily.com/2018/07/09/breaking-news/interior-renovation-of-hotel-avion-to-start-in-autumn/
https://www.brnodaily.com/wp-content/uploads/2018/07/DSC_3805.jpg
https://www.brnodaily.com/wp-content/uploads/2018/07/DSC_3805-150x109.jpg
Art & Culture
News - Archived
Brno,Culture,History,News,Urban Plans
Two years ago, extensive renovation work began on Brno's Hotel Avion, one of the key works of Czechoslovak functionalism and the most accomplished work of famed architect Bohuslav Fuchs. The hotel, an officially recognized "National Cultural Monument" whose current interior was installed in 1985, is being gradually restored to...
BD Staff
BD Staff
team@brnodaily.cz
Administrator
Brno Daily - English News and Events in Brno.
Brno Daily