Combating Violence Against Women in the Czech Republic: Beyond the Coronavirus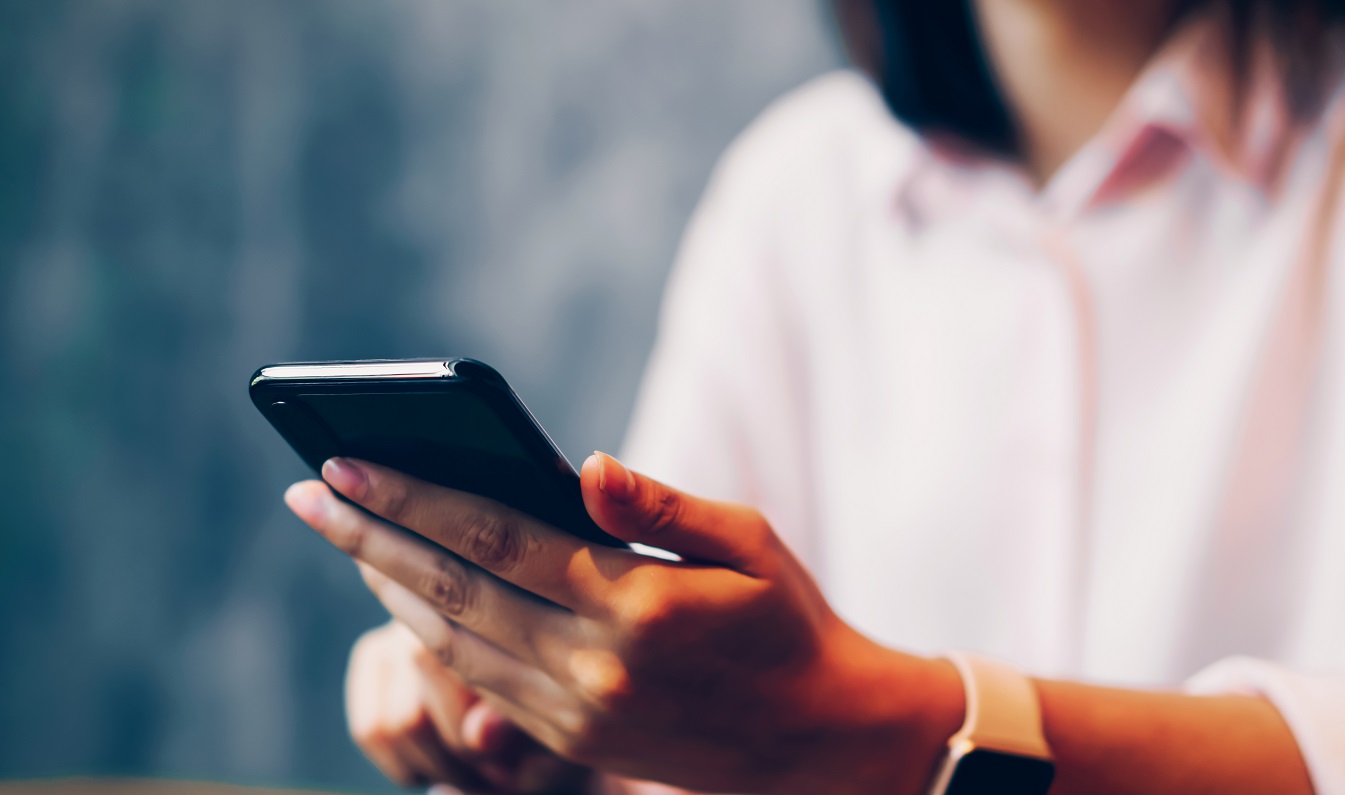 In a previous article, Brno Daily reported on the increase in domestic violence due to the coronavirus pandemic. Now, in a follow-up article, guest contributor Alexandria Wilson McDonald examines the situation in the Czech Republic in more detail, and explains why it is essential that domestic violence is seen in the wider context of gender violence. Photo credit: Freepik / For illustrative purposes.
For: Brno Daily
By: Alexandria Wilson-McDonald
Brno, May 31 (BD) – Over the past two and a half months officials around the world have told people that the safest place for them to be is at home. Paradoxically, for many women, home is the most dangerous place. A 2019 study by the United Nations Office on Drugs and Crime (UNODC) found that in the previous year 50,000 women worldwide were killed by intimate partners or family members – that equates to 137 women murdered every day by a member of their own family.
While murder is the extreme of violence, women face myriad of abuses within the home, including physical, psychological, reproductive, economic, and sexual abuse by intimate partners and family members. A 2019 OSCE-led survey on violence against women showed that nearly one in five women have experienced physical and/or sexual violence since the age of 15. These conditions are exacerbated under quarantine and travel restrictions put in place in countries around the world in response to the Coronavirus pandemic. UN Secretary-General António Guterres stated in April, "for many women and girls, the threat looms largest where they should be safest: in their own homes."
Violence against Women Not New to the Czech Republic
The Czech Republic is no exception. According to Eurostat data, the Czech Republic has one of the highest rates of women and girls murdered by a partner, ex-partner, or family member in Europe. In 2015, 0.45 per 100,000 women were murdered by intimate partners and 0.26 per 100,000 women were murdered by family members, giving the country the fourth-highest rate in Europe, behind Montenegro, Lithuania, and Latvia. A report published by the Czech organization proFem found that approximately CZK 1.85 billion was spent in 2014 by public health insurance on treatment for women who experienced domestic violence. These women spent an additional CZK 215 million of their own money on treatment. Thus, while these dangers are certainly increased during the current pandemic, violence against women is not new to the country.
Currently, the Czech Republic has legislation against domestic abuse, including physical, sexual, psychological, verbal, and economic, which allows authorities to ban abusers from their homes in order to protect victims. The law, which activists from the Brno-based organization Bílý kruh bezpečí played a critical role in implementing, came into effect in 2007. But, presently, the debate rages on in the Czech Republic about a crucial human rights treaty, The Council of Europe Convention on preventing and combating violence against women and domestic violence, otherwise known as the Istanbul Convention. While the Czech Republic signed this convention in 2016, the government continues to delay ratification of the convention. Anti-violence against women organizations associated with the Czech Women's Lobby have worked tirelessly, calling for immediate ratification of this convention that seeks to strengthen and harmonize European legislation regarding domestic violence and violence against women. In regards to the Istanbul Convention, Hana Stelzerová, director of the Czech Women's Lobby, stated, "[w]e consider it important for the Czech Republic to adopt the Human Rights Convention against Violence against Women and Domestic Violence as soon as possible and to take action."
Addressing Violence against Women in the Czech Republic
In the past few months, journalists and scholars have recounted the reasons that violence within the home would increase during the Coronavirus pandemic. These reasons include extended time spent within the home, additional financial burdens, people being physically cut off from friends and family, and the inability for victims to remove themselves from the home. Articles have pointed to individual reasons, like stress, to explain why a family member would commit violence.
One crucial aspect, however, is absent from these analyses: gender inequality. In the Czech Republic, women make, on average, 20% less than their male counterparts. Currently, 27% of the Czech government is made up of women, and the other 73% are men. These are all causes and consequences of gender inequality which contribute to the disproportionate rate at which women experience violence at the hands of men. But for many, the focus has been on domestic violence. In Brno, specifically, there are organizations established to combat domestic violence, including Persefona, Bílý kruh bezpečí, and Magdalenium. While domestic violence is undoubtedly a critical issue to be addressed, the focus on domestic violence specifically rather than violence against women more generally obscures the gendered aspect of this violence.
Recently, my Facebook feed has been inundated with updates from these very organizations letting people know where they can seek help during the current crisis. Some of these organizations have experienced an increase in calls related to violence against women since the Coronavirus restrictions were put into place, and it is crucial that services be provided for victims/survivors of violence. It is also vital, however, that organizations, activists, and citizens continue to fight gender inequality long after the Coronavirus pandemic has ended. As the country begins to open up and life slowly transitions to (the new) normal, violence against women will still be with us, until we address gender inequality, the underlying cause of this violence.
Many organizations around the country are dedicated to ending violence against women, including proFem, ROSA, and Acorus which are based out of Prague, but extend their work across the country. In addition, to these service-providing organizations, many organizations around the county also engage in social activism for gender equality more broadly, including Nesehnutí, a non-profit organization based in Brno. Additionally, the organization Konsent works to educate the public and end sexual violence against women and girls. There is also the coalition Hlas proti násilí (Voice against Violence), which collects and publishes the stories of victims/survivors of violence to draw attention to the social problem of violence against women. Moreover, many of these organizations and activists continue to apply pressure to the government to ratify the Istanbul Convention – a necessary step in ending this violence. Thus, putting an end to violence against women extends beyond the Coronavirus pandemic and requires systemic changes to promote gender equality, starting here with the community in Brno.
Below is a list of local organizations if you or someone you know is seeking help from abuse. Below is also a map of intervention centers across the Czech Republic that can be contacted in situations of abuse. This map was taken from proFem o.p.s.' Facebook page.
In Brno:
Persefona (737 834 345) or (545 245 996)
Bílý kruh bezpečí (non-stop helpline 116 006)
Magdalenium (776 718 459)
In Prague:
proFem (608 222 277)
ROSA (602 246 102) (241 432 466) (739 709 764)
Acorus (non-stop helpline 283 892 772)
Map: Spondea o.p.s. via Facebook.
Disclaimer: The guest publisher is solely responsible for the content above, and agrees that this content is true, original, does not violate the rights of third parties, and is not contrary to law, morals, and public order.
https://www.brnodaily.com/2020/05/31/brno-daily-recommends/combating-violence-against-women-in-the-czech-republic-beyond-the-coronavirus/
https://www.brnodaily.com/wp-content/uploads/2020/05/woman-with-phone-credit-freepik-1024x605.jpg
https://www.brnodaily.com/wp-content/uploads/2020/05/woman-with-phone-credit-freepik-150x89.jpg
Brno Daily Recommends
Crime
Czech Republic / World
Opinion
Crime,Czech Republic,News
In a previous article, Brno Daily reported on the increase in domestic violence due to the coronavirus pandemic. Now, in a follow-up article, guest contributor Alexandria Wilson McDonald examines the situation in the Czech Republic in more detail, and explains why it is essential that domestic violence is seen...
Guest
team@jobspin.cz
Editor
Brno Daily