All Restrictions on Travel Between Czech Rep., Austria and Hungary Lifted From Today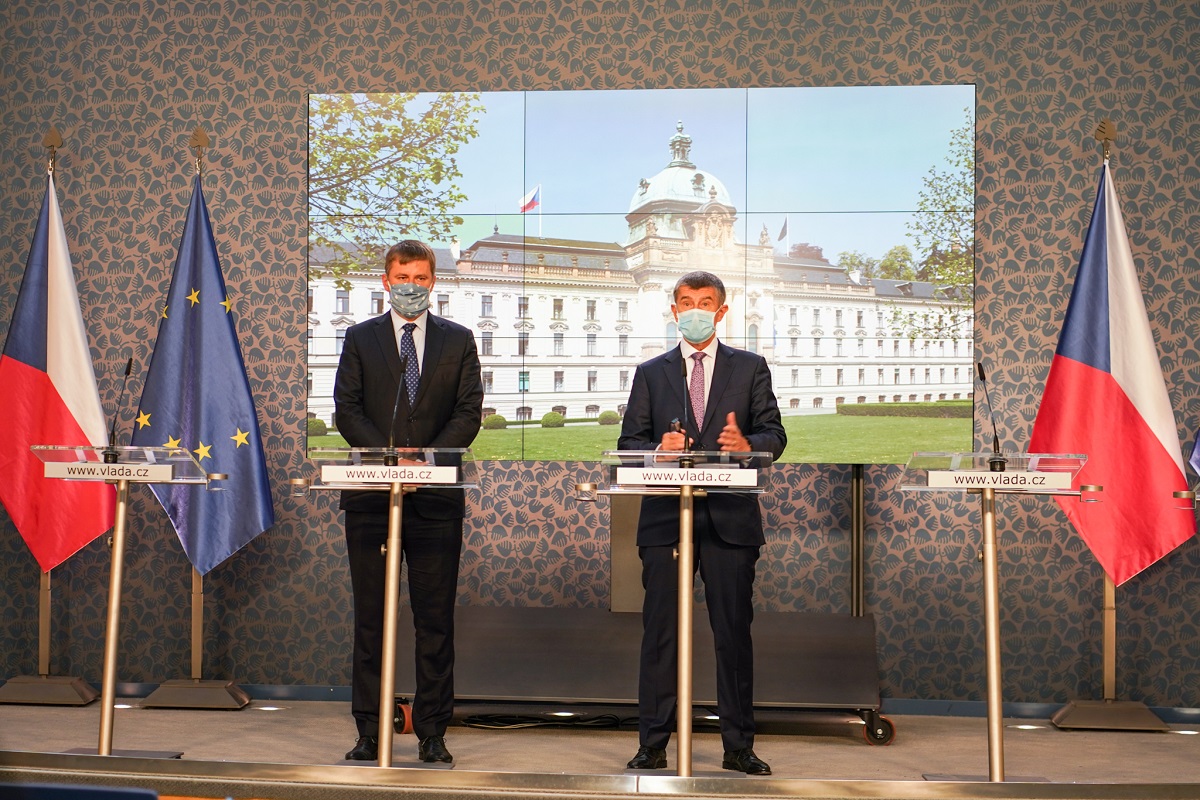 At an extraordinary meeting this morning, after consultations with neighbouring countries, the Czech cabinet decided to lift all remaining restrictions on travel from Austria, Hungary and Germany. This follows similar measures taken yesterday to allow unrestricted travel with Slovakia. Photo credit: Vlada.cz
Czech Rep., Jun 5 (BD) – Earlier this week, the Czech government announced a so-called traffic light system designating safe countries for travel, to come into force on June 15th. However, the cabinet agreed today to bring forward the lifting of travel restrictions from certain countries, following consultations with those countries' governments.
Specifically, people entering the Czech Republic from Germany, Austria, and Hungary, will no longer be required to take a Covid-19 test or go into quarantine, and there will be no border controls on the Czech side. Thanks to reciprocal arrangements, that means that travel between the Czech Republic, Austria, and Hungary should be completely unrestricted from 12 midday today. The system already came into force for travel to and from Slovakia yesterday.
Although entry into the Czech Republic from Germany is now unrestricted, some controls remain in the other direction for the time being, as the German government wants to coordinate the reopening of its borders with its other neighbours. Czechs wanting to enter Germany will have to prove their trip is necessary, such as for business reasons or to visit a doctor. Negotiations are continuing. According to Foreign Minister Tomáš Petříček, the economic result is still positive: "What is important for the Czech Republic is that Germans can come here without any restrictions on shopping."
Restrictions on travel from Poland will remain in place until June 15th, according to Petříček. From then, Poland will be considered a safe "green zone" country by the Czech government, but Poland is currently closed to non-residents, and the Polish government has not yet announced any plans to loosen restrictions. The Czech government's "traffic light system" received some criticism for not taking into account restrictions still in place in other countries. Petříček added that his ministry is still negotiating with other countries to change their conditions for travel, and that "from Monday, there will be a map on the Ministry of Foreign Affairs website that will show the current conditions for traveling to different countries."
The government has also opened all Czech airports to arrivals from EU countries. Until now, it was only possible to land in Prague, Brno, Ostrava, Karlovy Vary or Pardubice. However, border controls will be maintained at airports until the end of June.
https://www.brnodaily.com/2020/06/05/news/transport/all-restrictions-on-travel-between-czech-rep-austria-and-hungary-lifted-from-today/
https://www.brnodaily.com/wp-content/uploads/2020/06/babis-petricek-conference-5june-credit-vlada-1-1024x683.jpg
https://www.brnodaily.com/wp-content/uploads/2020/06/babis-petricek-conference-5june-credit-vlada-1-150x100.jpg
Czech Republic / World
Transport
Coronavirus,Czech Republic,News,Transport
At an extraordinary meeting this morning, after consultations with neighbouring countries, the Czech cabinet decided to lift all remaining restrictions on travel from Austria, Hungary and Germany. This follows similar measures taken yesterday to allow unrestricted travel with Slovakia. Photo credit: Vlada.cz Czech Rep., Jun 5 (BD) - Earlier this...
Jack Stephens
jack.stephens50@gmail.com
Author
A writer and English teacher originally from London who has lived in Brno since 2011, interested in politics, low culture, and all things strange and/or Czech.
Brno Daily