Ministry of Health Reports Steep Increase In Confirmed Cases of Covid-19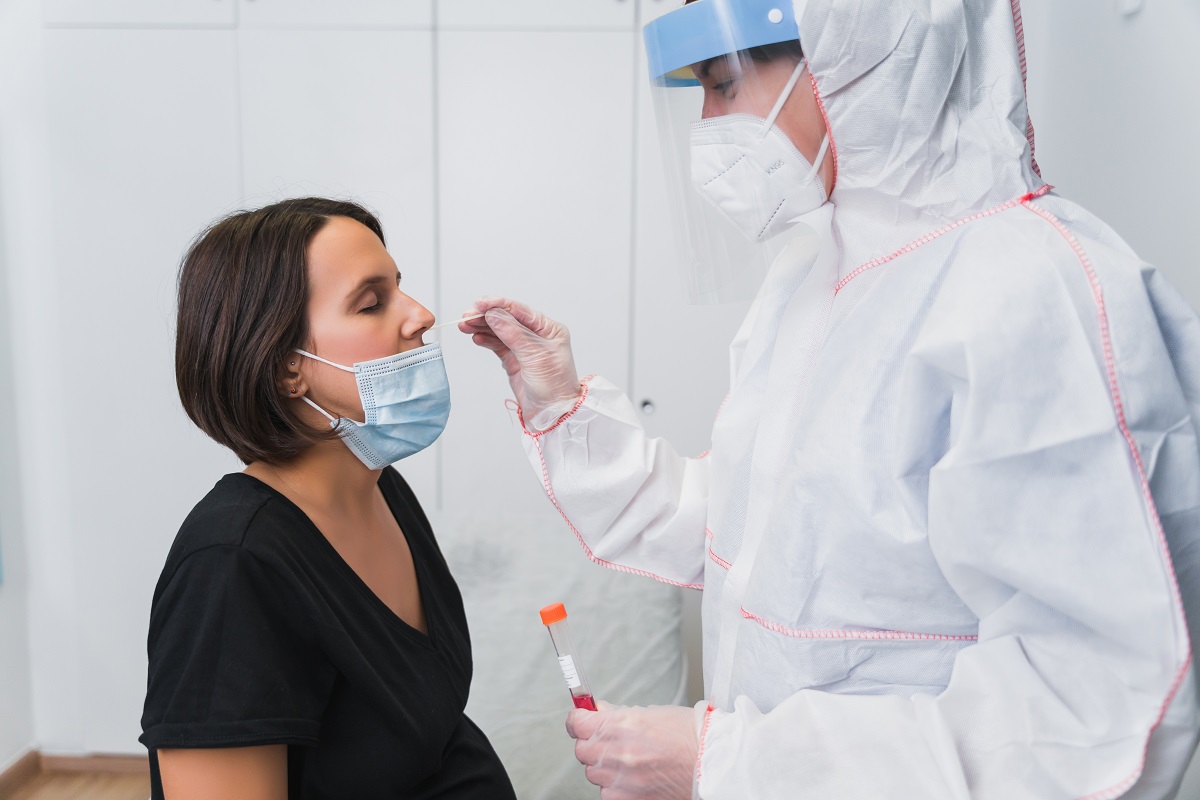 The number of cases of Covid-19 in the Czech Republic has jumped in the last week, with tests revealing 3,771 newly confirmed cases on Monday, according to the Ministry of Health. This was the highest daily number since mid-April, and around 900 higher than a week earlier. Photo credit: Freepik
Czech Republic, July 28 (BD) – The daily numbers of newly confirmed cases of Covid-19 have been rising steadily since the beginning of June. Over 3,000 cases were recorded by the statistics office last Tuesday, before dropping back for the rest of the week, ranging between 2,700 and 3,200.
The so-called incidence rate, the number of newly confirmed cases of coronavirus infection per 100,000 inhabitants in the last seven days, now stands at 155, compared to 109 a week ago. The figure is highest in Prague, at 246.
There were 333 people in hospitals with Covid-19 on Monday, up from 131 on Sunday. 36 patients are in serious condition.
The more contagious subvariants of Omicron are behind the increase in cases during the summer months. Experts expect that the summer wave could peak at the end of July. The real number of those infected is estimated to be several times higher.
Since the start of the epidemic in March 2020, laboratories have confirmed over 3.97 million cases of covid, and the ministry has recorded roughly 280,000 suspected cases of reinfection. So far, 40,403 people have died from Covid-19 in the Czech Republic.
Over 6.88 million people have been fully vaccinated against Covid-19 in the Czech Republic, and about 4.26 million people have received the first booster dose of the vaccine. The second booster dose has been available for about a week now, and 25,000 people have received it so far
https://www.brnodaily.com/2022/07/27/news/ministry-of-health-reports-steep-increase-in-confirmed-cases-of-covid-19/
https://www.brnodaily.com/wp-content/uploads/2021/04/covid-19-test-sample-credit-freepik-1024x683.jpg
https://www.brnodaily.com/wp-content/uploads/2021/04/covid-19-test-sample-credit-freepik-150x100.jpg
Czech Republic / World
Coronavirus,Czech Republic,Health
The number of cases of Covid-19 in the Czech Republic has jumped in the last week, with tests revealing 3,771 newly confirmed cases on Monday, according to the Ministry of Health. This was the highest daily number since mid-April, and around 900 higher than a week earlier. Photo credit:...
Elisa Pinton
pintonelisa33@gmail.com
Author
French intern studying communication, management, marketing and event coordination. Always motivated to discover new places, try new food specialties and learn new things. Driven by passion and organization. Books, movies and dogs lover.
Brno Daily