We are the Night XVIII: Mojmír Měchura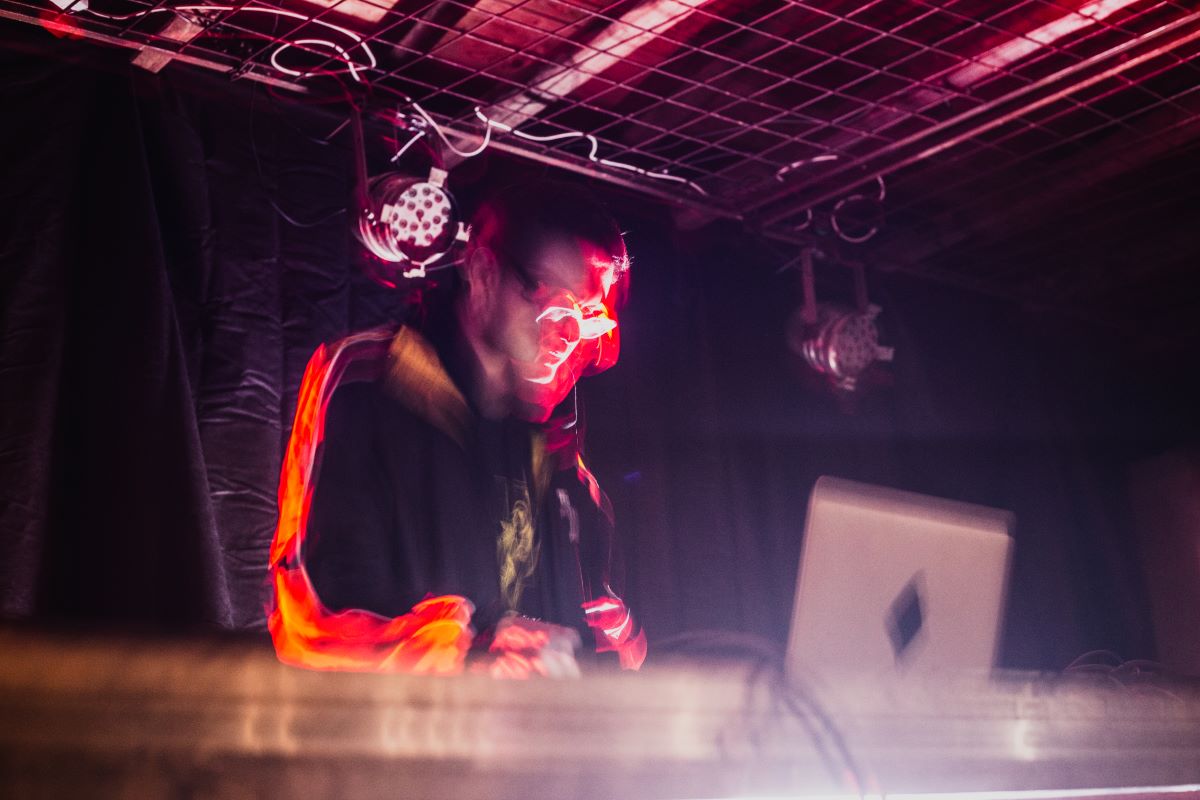 Our series, "We are the night" presents artists, promoters, production managers, label owners and others who are bringing the music world of the Czech Republic forward, from the past to the present and the present to the future. This week we spoke to Mojmír Měchura, dramaturg of the multi-platform Petrohradská Kolektiv, based in Prague-Vršovice. Photo credit: Vaclav Mach.
Prague, June 29 (BD) – Behind the scenes of any venue, there are the so-called little hands, the collective efforts coordinated by one person, the focal point of the creative energy, planning the future events in the present, dynamic and orientated, with a goal to achieve: making the music live and the audience satisfied.
To present the Petrohradská Kolektiv, an artist-focused, multi-platform collective, one of the most solid places in the Prague-Vršovice district, now a blossoming tree of new alternative initiatives and locations, I decided to go through their dramaturg, Mojmír Měchura.
Where are you from?
I am from a small South Moravian town called Hodonín, right on the Czech-Slovak border.
What is your first memory of music?
One of my first memories that I can recall was listening to some music my sister used to listen to at the time, some kind of MTV pop, and I thought it was terrible. I assumed all music was like that, so i stopped listening to any music whatsoever, and I listened only to spoken word. I was like 7 years old. Obviously I was wrong, but that was the first instance when i formed my first radical opinion about music.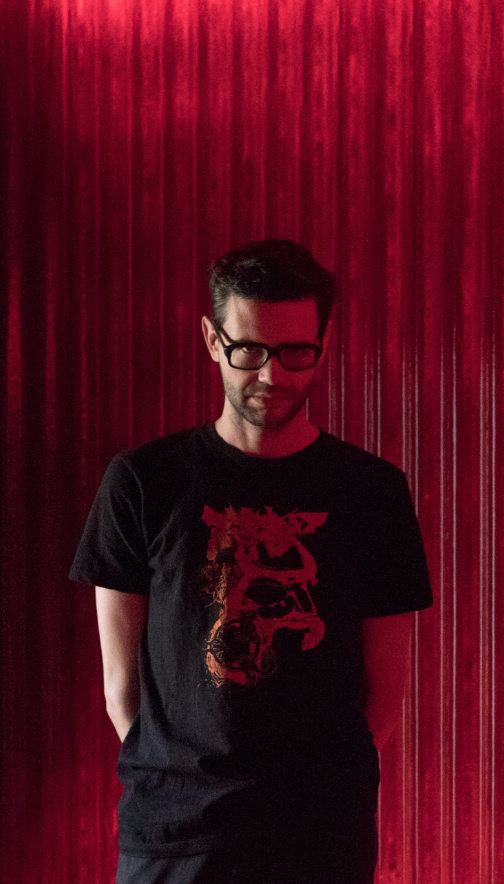 Do you have any musical education?
I do not have a traditional musical education. At first I inclined more to visual art forms, I studied animation and fine art, but in time I switched to music. So all my musical knowledge is pretty much based on self-taught trial/error experimentation. I did have a metal band and sang with a choir at high school though. But I wouldn't count that as musical education, even though it was a valuable experience for me.
What did you do in the music field, before joining the Petrohradská Kolektiv?
A bit of everything I guess. I had more than a dozen different bands/projects, some of them were short-lived, some stayed around for quite some time (for example my Brno based project Piča z hoven) and some of them are active in some form; I composed soundtracks for experimental films, tv series, two full-length movies, and several theatre plays, including one for the Brno National Theatre and one for Nová scéna at the Prague National Theatre. After moving to Prague I started Djing under the name Trauma and co-founded label and event collective called Wrong, which is active now for 7 years already and has hosted over 70 club events since the start.
How and when did you join the Petrohradská Kolektiv?
I started to work at Petrohradská in 2019. I knew about the place before, I knew Daniel and Edita who run it, and I always liked the vibe of the place. It seemed like a good place to work.
Can you describe what the collective does, and what is your exact role?
I am responsible for curating the live music program that we run in our yard every summer, each Tuesday and Thursday.
Petrohradská Kolektiv works like a multi-platform cultural space. There is a gallery with an artist residency program, studios for artists in various fields, painters, musicians, etc. There is also a cinema focused on non-mainstream movies, Fat Cat silk screen print studio, soldering workshops for DIY modular synthesizers building led by Noise Kitchen, regular Radio Punctum live streams, live concerts and a very cosy cafe in the front. We basically have everything you would ever need!
How do you decide on the musical program, and how do you organize the music production with your team?
There are some aspects that have to be taken in consideration with every act that we host. First and most important is that we have to like it and it needs to line up with our direction and values.
We wouldn't host a project for any other reason than quality. That is obviously very subjective, but then again, all curation is. The second and third reason are more limitations. We started our summer music program at the yard during Covid when it was quite difficult to host any foreign artists, and because of that we based our program on local artists only. But when restrictions had been lifted, we continued with this direction, because it proved exactly what we wanted to achieve with our program anyway. The other limitation is unfortunately the budget. All of our events are free, so we are not able to host more expensive artists. Not that I would mind though.
Our approach is to present more underground music. Regarding organizing the events, it's quite simple. Every member of the team takes care of different aspects of the event (curating, socials, administration, etc). We do discuss rough directions for the whole summer at the beginning, but it is still quite fluid and the program changes a lot along the way. There is a mutual trust in the team though, so there is no interference and I am very grateful to be given free hand to do what I think is the best for the program.
Can you give us an idea about your program? Is it more about dj sets, bands etc? What message are you promoting?
All the events are strictly live sets, that has been clear from the beginning. I wouldn't call the acts "bands" though, or at least mostly. Given the setting of the yard and listening nature of the events, a lot of the acts are from the ambient/electronic music scene. But we do like to present music that is also placed somewhere else genre-wise to have a wider range and fresh program, so we do have projects that draw inspiration from country, folklore, classical music, noise, club music, etc. There is still some common ground among all the acts though. This underlying vibe that connects everything. And the message is clear: "Look and hear what kind of talented artists we have here." Because I have heard this line that "there is nothing going on in Czech music" so many times and I know it's far from the reality.
What kind of space do you have in the venue to organize your events?
All of the concerts happen in the yard with a sort of terrace. It's a very comfortable place with a lot of greenery, bar, and roofed stage area (in case of rain). During pre-covid times we used to do gigs in the inside part, but then it was transformed into a cinema. Radio Punctum occasionally streams DJ sets there though.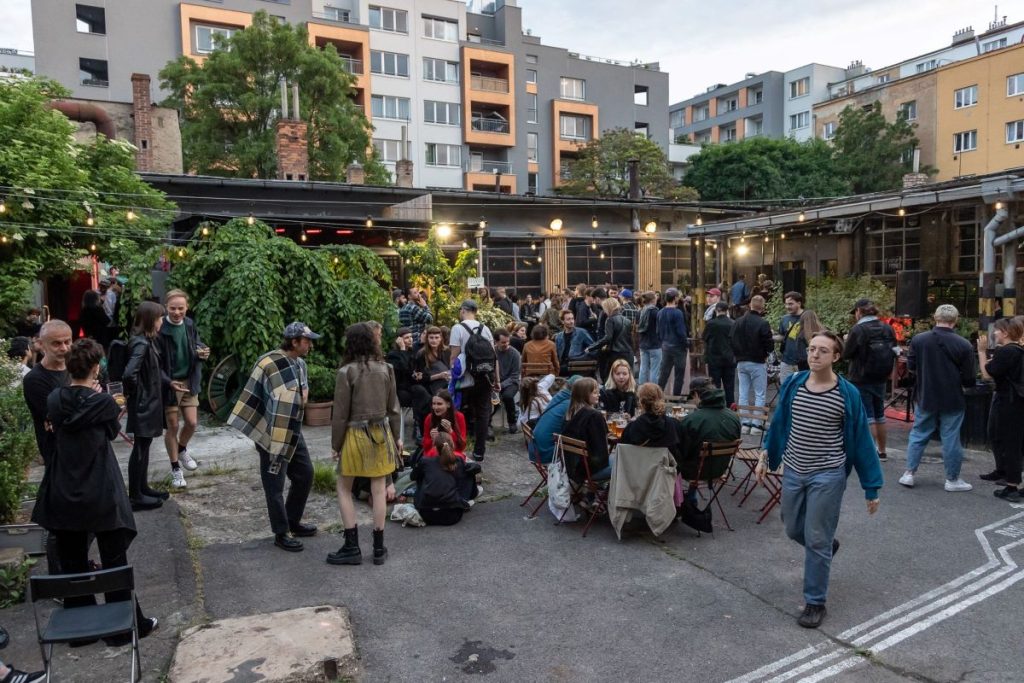 Can you share with us the best memories you have about life in the Petrohradská Kolektiv?
There are plenty of them, but what has always been memorable for me is that moment you enter and meet all those people you know and love. That community feeling. And the cat of course. Arina, our PK cat is the best cat in Prague and nothing embodies Petrohradská Kolektiv better than her.
What are the next objectives you would like to achieve in the Petrohradská Kolektiv?
After four years running the summer gigs at Petrohradská Kolektiv focused mainly on local artists, we feel it is time to present more projects from outside of Czech republic and connect with other similarly minded initiatives from different countries. Also we are building an archive of live recordings from the shows, so the next step is to figure out what to do with that. Just stream it, release it? Who knows, hopefully we will know more soon.
In general how do you perceive the music industry in the Czech Republic today?
I think the music scene in the Czech republic has never been stronger, at least regarding live acts. The Czech republic is still a small scene without being fractured into too closed sub-scenes. Sure, you have different scenes (punk, rap, techno, metal, pop, etc), but a lot of artists are able to make connections with other scenes and that is what makes it strong. That's why you can see punks at techno events or people doing contemporary club music at noise or classical music shows, etc. Although artists here still need more visibility outside of the Czech republic, that is slowly changing as well. As for the other aspects of the industry, that is more difficult. I feel like the scene is over-saturated with events for how big the scene really is. Yes, I am glad that we have options where to go on weekend nights, but a lot of them do not feel special anymore. There are exceptions though for sure. But maybe I have just attended too many events!
Nevertheless, everybody who is doing anything for music culture here, either it is promoters, artists or venues, deserves utmost respect.
Can you name 3 tracks you would like to share with the audience?
It is difficult to name three songs, so if you don't mind, here are three "recent" Czech albums that I think rightfully deserve the attention.
You can find Petrohradská Kolektiv on their website, Instagram, or Facebook.
https://www.brnodaily.com/2023/06/29/culture/we-are-the-night-xviii-mojmir-mechura/
https://www.brnodaily.com/wp-content/uploads/2023/06/Trauma-foto-Vaclav-Mach-1024x683.jpg
https://www.brnodaily.com/wp-content/uploads/2023/06/Trauma-foto-Vaclav-Mach-150x100.jpg
Art & Culture
Culture,Czech Republic,Music,We Are The Night
Our series, "We are the night" presents artists, promoters, production managers, label owners and others who are bringing the music world of the Czech Republic forward, from the past to the present and the present to the future. This week we spoke to Mojmír Měchura, dramaturg of the multi-platform...
Anthony B.
biasiolianthonypro@gmail.com
Author
Music is a universal language, the one I prefer to use, from first notes of rehearsal to stages, between studios and official releases, I like to comment, spread and analyze, since two decades, new trends and old school movements, hoping a giant sound system will finally save the world...
Brno Daily