We are the Night XIX: Waterbased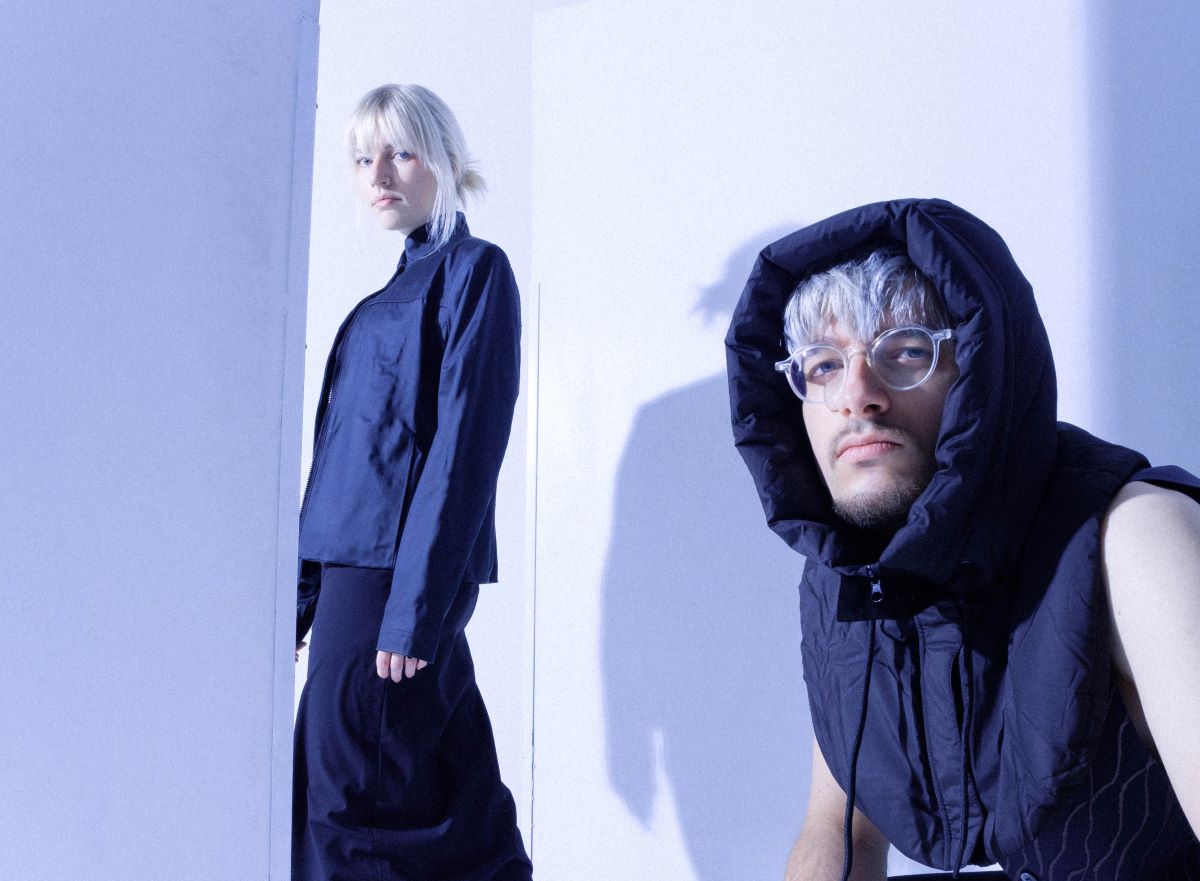 Our series, "We are the night" presents artists, promoters, production managers, label owners and others who are bringing the music world of the Czech Republic forward, from the past to the present and the present to the future. This week we spoke to Waterbased, an eclectic, genre-defying duo based in Prague. Photo credit: Ondrej Rychnavský (RYON).
If music was an element, it could be the constant flow of water, with every new melody as a wave, rivers of lyrics, torrents of drums..
It could also be fire, burning ears with pleasure, forming ashes of older tracks, newcomers lighting the sky with creativity like flames getting stronger in the night.
What pushes people like me to explore and find the new music elements around is the satisfaction of the precious new composition, the arrival of new bands on the stage, the birth of a new generation of artists.
Via their first LP (Silent Regions) and previous releases, Slovak duo Waterbased, as the name suggests, brought me as a simple listener, a sensation of continuity from the previous band mixed through a deep identity, a musical experience of visual and literary elements, everything gathered in a bright drop of water (or fire, depending on your view…)
Who are the band members of Waterbased ?
The Waterbased members are Ľubo Krajňák (guitarist, producer), John Clardy from Tera Melos who plays drums at our live shows, but he has become an important element of Waterbased live experience. And me, Júlia Mihalyiová (vocal, lyrics), founding member of this project.
What is your earliest memory with music?
J: I remember the first time I sang with a mic, it was in church when I was probably 7. Vividly, I remember it was a song about fishermen and sea. During that time I also started singing in a choir, which gave incredible experiences and memories. We traveled a lot to perform at competitions, sang carols at Christmas Eve, but my favorite memory is singing Ave Maria in churches with amazing acoustics, which made me cry almost every time.
Ľ: As I remember, I was 6 years old when I saw the first films via VHS, Hook and Jurassic Park with the John Williams soundtrack. Until now, these are iconic connections with music for me, especially Hook. I often watch it before going to sleep. Also, the most important contact and the spark for making music was in my teens, when I absorbed the history of rock, I watched old concert videos with a guitar in my hand . Deep Purple, Led Zeppelin, Metallica, Frank Zappa, Queen, Ozzy Osbourne, David Bowie, Nirvana. I was fascinated by how music can unite the masses. That's when I started to dream.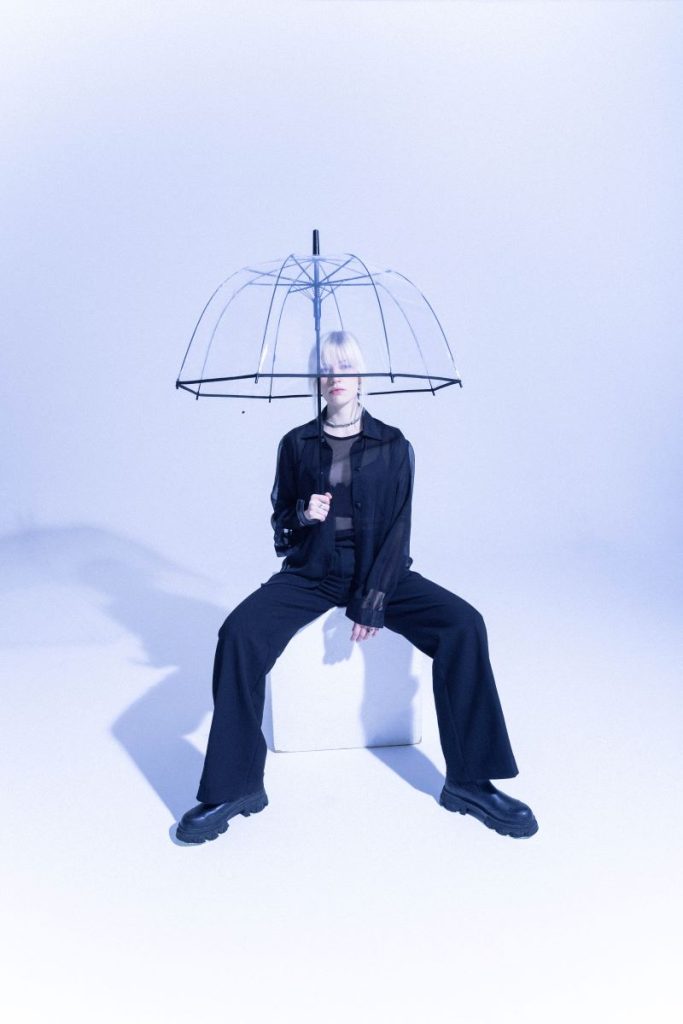 Did you get any musical education?
J: Choir gave me great fundamentals, and I also did solo singing lessons for a short time and music theory.
Ľ: I didn't even have any talent at all. I had no rhythm. I had only this one dream, and I could say that I had music as my only friend in difficult times. My journey is about great desire and perseverance. If I didn't believe in music I would probably have resigned somewhere along this journey.
Any previous bands?
J: In my teenage years I was in a band called Spaghetti Incident, like the Guns 'n' Roses album. We played rock and pop covers.
Ľ: I had a band in Slovakia, Fúzy Múzy (2011-2018) – psychothriller-rock-instrumental type of music. It was wonderful, I played the guitar there, but in a very different experimental approach. I wanted to conquer the world with my different approach to guitar playing. Now I apply it all to Waterbased when it fits.
How did you guys meet?
J: I was still living in Copenhagen when I started searching for a guitarist as the second member of WB. I came across Fúzy Múzy's Instagram, through which I found Ľubo. I really liked his short music loop videos that he was posting, so I wrote to him. We met for the first time when I moved to Prague and started making new songs the next day.
Ľ: I met John in 2018 through David Kollar, who also played with us in Fúzy for a while. It was in Prešov. I saw him for the second time in Prague in 2021, so I wrote to him if it was really him and if he was in Prague. We sat down and I showed him the Waterbased project. He is an amazing person and drummer.
Why Waterbased?
J: When I did my scuba diving license I realized how fascinating life under water is. I really feel like flying in slow motion and the regular deep breathing make me calm. And then you know, I remembered that life without water is impossible and that humans are 60% water. I didn't want to go with my real name so Waterbased got through.
When did you really start to work on Waterbased?
J: I released the first single acoustic version of Silence and Sirens in 2019, and then I collaborated with external producer Josh Frigo long distance. At the time I didn't have a vision of what kind of music I want to make, I was just trying different styles.
Ľ: With Julls, the very second day after we met at the station. It was crazy and awesome. I came to Prague to start a new era of music and basically it was the best thing that happened to me. We worked very intensively and found out who works how.
What did you release before this LP?
J: The debut album is our first holistic creation. Prior to that we released a couple of singles.
How would you describe your creative musical process?
J: For me it usually comes when I listen to music, so other artists inspire me a lot. Also when I play the guitar or hear Ľubo's ideas are the moments when something happens. Lyrics usually come hand-in-hand with melody to me. I am still searching for a process or steps to follow but creativity is a mystery to me. I love when it surprises me but I also feel very desperate when nothing comes.
Ľ: It is a daily ritual of searching in play and discovery. I often modulate the sound and experiment. After that, I play it to Julls and see what she thinks. When we lived in the same apartment, we created together, which is always the best. Now we come back to those ideas and make new things from that. Fuu I am excited. We'll see where it takes us.
How would you describe the music of Waterbased ?
J: Regarding a genre, I always have a hard time explaining what we do. I think it is a mix of dark pop, alt pop, with electronic landscapes and modulated guitar. Every song is a bit different. And since we play with our drummer John, it also gave it a different dimension.
You previously told me that as singer/author you have a special link with writing, can you tell me more about this?
J: I always enjoyed creative writing at school. Also writing a journal helps me have a better dialog with myself, it allows me to get new ideas and discoveries. I realized that when I put a thought on a paper I can build up on it. Whereas when it stays in my head, it is a big cloud of chaos where I cannot find an answer.
What are the main topics of your lyrics?
J: In this album Silent Regions specifically, the name indicates it a bit. I write there about the topics I don't normally talk about with family or friends. Either cause I don't know how, or I don't want to upset them, or I'm maybe even embarrassed a bit. They are quite personal about my mental health, relationships. The track Episode 2 is a bit post-apocalyptic and it's about saying goodbye to our planet because we destroyed and it is no longer inhabitable.
In my opinion, the LP [Silent Regions, released in March 2023] is very complete, with a strong identity, I would even say a world of itself. How long did it take you to make it?
Thank you, I'm glad you see it this way. We cut out some songs that didn't fit the mood anymore. It took about two years to finish it. At the beginning I thought we would just build upon the singles I already had, but when I met Ľubo, we started from scratch, searching for what our sound could be and how we could utilize his qualities.
How was working in the Studio? Did you get have any external help like a sound engineer etc? How do you feel about the final version?
J: Everything was done prior to that at home, just the vocal was missing and oh my, recording in the studio was challenging for me. It took me a while to get into the professional setting. Guidance from Jonatán Pastirčák, our producer, helped me so much. I needed to improve my pronunciation.
Working with Jonatán and Ondra Mikula (Aid Kid) was an enriching experience and we learnt a lot. I am grateful they went into it with us. I trusted their opinion fully, that's also why I am satisfied with the final version.
Ľ: It was a difficult process, it was our debut and also the first time working with production, studio etc.
We didn't have the experience to put our music out there 100%. That's why we surrounded ourselves with professional and inspiring people. I myself have learned a lot from their process. I am satisfied with the final recording, because as a music author I recorded, produced and analyzed songs there every day.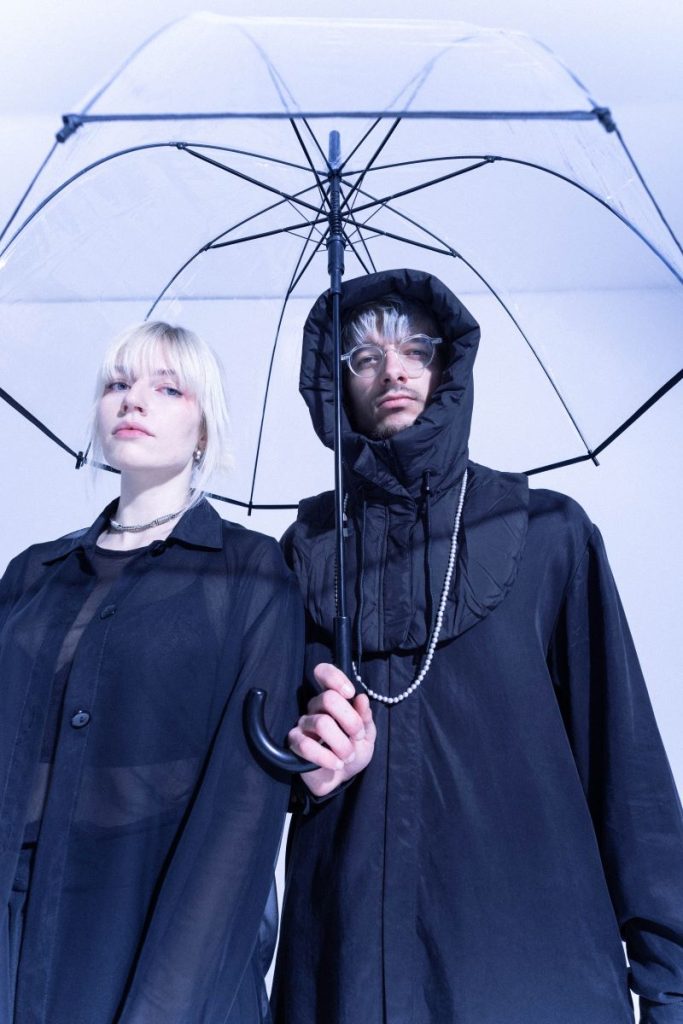 Are you thinking of getting some remixes done?
J: I would be curious to hear how someone else would approach this.
Ľ: Sure, we're open to it. I wanted to do a remix for a while. Maybe it will just come. But now we are busy working on new songs and preparing a live concert. Currently, I enjoy playing the album's songs acoustically.
You collaborated with a vinyl publisher. Can you tell me more about that?
J: Deadred Records approached us after the live show in Trenčín, which is their hometown. The collaboration has been great. I almost couldn't believe we would make the tight deadline but it all worked out. The label is supporting our every step and I think it is also a great fit with the other artists in the portfolio. I am proud to be there along side artists like Nina Kohout.
Ľ: Deadred records came in when everything was recorded and produced. They helped us produce our first vinyl very early on. I am very happy about it, I did the packaging and design. I am doubly pleased with the album.
For now you are independent.. would you like to change that?
J: I like how it is right now as I like to do things at our own tempo, but we will see.
What are your main musical and non-musical influences?
J: I create the most when I am heart-broken or very sad. So the emotion inspires me, the music is a cure at that moment. But I also get inspired by films and books. It happened to me several times that when I got stuck with the lyrics, I found a verse in a book.
Ľ: For me probably love. I haven't experienced it yet, it would definitely be a new situation and probably a proper fuel in art. Who knows, maybe this summer 🙂
You said you have a live drummer from the USA, how did you meet him? And how do the live drums change your music?
J: Yes, John Clardy from the band Tera Melos. We know him through Ľubo, as he mentioned before. It is such a lucky coincidence that we share the same town with him, as John decided to live in Prague. I am so happy he wants to play with us. John is a great and humble professional open to any conversation. I think he adds another dimension to our live show and elevates it. It is a different experience than listening to the record. Plus I can lean on feeling supported by another person when we're on stage. It is more fun in general.
At your release party, I felt that you are creating a world of inner exploration vs an explosive and sensitive way of expression. Do you think this duality could be a consequence of the duality of you two, both members of the same core, but also two different individuals?
J: You described it nicely, it could be. I am a duality myself, as one day I want to make only slow ballads and the next dynamic bangers. But yes, Ľubo likes to do crazy sounds and I feel like connecting more through simple sound songs.
I also got the impression that there is a constant "dialogue", very visible between the music and the lyrics. Is this something you worked on or something natural?
J: We didn't aim for it consciously. Every time Ľubo explained what the song was about, but I think it happened naturally. If we cannot find an intersection with lyrics and sound for too long, it is usually not meant to be. At least that's how I view it.
Do you improvise a lot during gigs? And do you think your live music is heavier/stronger?
J: We don't improvise much during live sets. The most improvisation comes in when something goes wrong and we have to save it seamlessly. At the moment, I improvise the most with the movement on stage. But I love when something unplanned happens, that's what makes it a unique live show. With John's drums the shows are definitely stronger.
Ľ: We are always ready to react if something different happens, but currently we have it more thought through in advance. But I never knew how to play like a machine on my guitar. Currently the sounds are always milled differently and the system of using other instruments at the given moment. It's like a game to me. I always have to be ready, that's why I practice live sets at home a lot.
After your tour in March and April, how did you feel about the audience feedback ?
J: Sometimes the audience was a bit shy but still very warm and welcoming. I really liked the shows where we talked with people afterwards, those are always the most rewarding for me. It was the small places that surprised me. I feel like the people there really appreciate events, e.g. in Valašské Meziříčí and Liptovský Mikuláš.
Ľ: It was a test and preparation for the festivals. It showed me what needed to be improved, what works better in a given song. I think Julls doesn't appreciate this view of mine because I don't leave many things alone and I'm always looking to invent things. But now we've finally grasped it and we're only dealing with more courage to relax and believe in ourselves.
Tell me about your experience live in Brno?
J: We played in Kabinet Múz, it was my first time and I loved the place, it is such a charming multi-functional space and the sound was great. Most of the people saw us playing for the first time, but they reacted very well.
Ľ: I didn't play well. But thanks to that, we understood that we have to use click to have it more in our hands. I personally was sick for a few weeks and after the concert I couldn't sleep at all.
What are the next steps for Waterbased ?
Ľ: I would like to release a single by the end of the summer. I think that in addition to that, we can also do one more epic melancholic thing about the theme of water as an element. I feel that we have a lot of unreleased material for an EP. I am constantly motivated to make acoustic versions of some songs from the album.
Can you share 3 songs with our readers?
J: FKA Twigs – Home with you, Sevdaliza – Joanna, Phoebe Bridgers – I know the end
L: James Blake – Famous Last Words, Arca – Ritual, Meshuggah – Marrow
You can find out more about Waterbased on Bandcamp or Instagram.
https://www.brnodaily.com/2023/07/13/culture/we-are-the-night-xix-waterbased/
https://www.brnodaily.com/wp-content/uploads/2023/07/waterbased-feat-image-credit-Ondrej-Rychnavsky-RYON-1024x752.jpg
https://www.brnodaily.com/wp-content/uploads/2023/07/waterbased-feat-image-credit-Ondrej-Rychnavsky-RYON-150x110.jpg
Art & Culture
Culture,Music,Prague,We Are The Night
Our series, "We are the night" presents artists, promoters, production managers, label owners and others who are bringing the music world of the Czech Republic forward, from the past to the present and the present to the future. This week we spoke to Waterbased, an eclectic, genre-defying duo based...
Anthony B.
biasiolianthonypro@gmail.com
Author
Music is a universal language, the one I prefer to use, from first notes of rehearsal to stages, between studios and official releases, I like to comment, spread and analyze, since two decades, new trends and old school movements, hoping a giant sound system will finally save the world...
Brno Daily